Estimated read time: 3-4 minutes
This archived news story is available only for your personal, non-commercial use. Information in the story may be outdated or superseded by additional information. Reading or replaying the story in its archived form does not constitute a republication of the story.
OKLAHOMA CITY, OKLA. -- It's been 17 years and the No. 17 BYU men's basketball team (29-5, 13-3 MWC) is still looking for that ever-elusive NCAA tournament victory.
The Cougars' drew Florida (21-12, 9-7 SEC) in the first round, an athletic team with a tall front line; starting three players taller than 6-foot-8.
The Gators boast a balanced attack with each of their starters averaging double figures in scoring, but no one averaging more than 13.6 points a game. The Gators have struggled shooting the 3-point shot, making only 31 percent of their attempts. Then again, so does UNLV when it isn't playing BYU.
BYU Head Coach Dave Rose said the most comparable MWC team to Florida is New Mexico.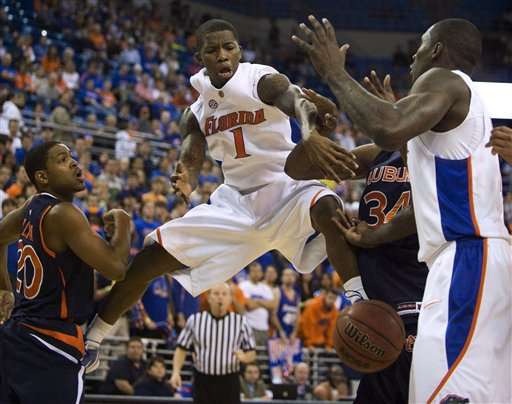 The Cougars are coming off of a heartbreaking loss at UNLV in the MWC tournament, and were forced to play without freshman guard Tyler Haws, who suffered a fractured orbital bone against TCU. Haws said he is feeling better and expects to have no problem playing Thursday in Oklahoma City.
"It looks worse than it is, but I can see fine," Haws said after Monday's practice in Provo. "They've cleared me to play."
The swelling has reportedly gone down, and Rose said that if Haws is able to go he will probably start.
The other question regarding the starting lineup is at the center position. After starting every game of the season, senior Chris Miles started the game against UNLV on the bench, replaced by freshman Brandon Davies.
Miles said that probably will not be the case Thursday.
"I don't expect to be coming off the bench," Miles said. "I expect to start, but if I don't, I'll do everything I can coming off the bench, but I don't really expect it."
The Gators are led by freshman guard Kenny Boynton (13.6 ppg) and sophomore Erving Walker (12.6 ppg). The two guards give up quite a bit of size to the BYU guard line, measuring in at 6-2 and 5-8, respectively, compared with guards Jimmer Fredette (6-2) and Jackson Emery (6-3). Fredette said he thinks that is an advantage BYU can exploit.
"We've got some things where I can post up, and hopefully get some mismatches in the paint," Fredette said. "Hopefully we can take advantage of it, but we'll see."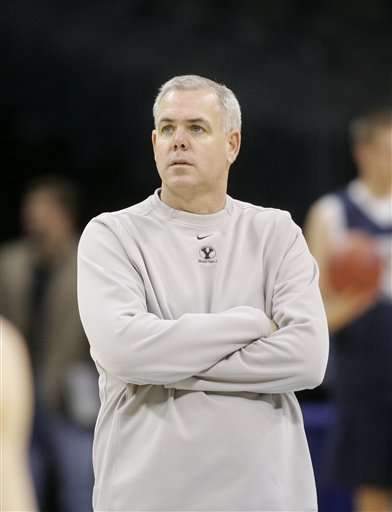 One thing that doesn't appear to be an advantage for the Cougars is free throw opportunities. The Cougars boast the top free throw percentage in the country, but may not get many chances against Florida, who fouls less than most teams in the country. In fact, only four college teams foul less than the Gators. This could force Fredette to look to pass the ball out of the paint instead of driving and hoping for contact.
The Gators lost four of their last five games leading up to the tournament. Despite their regular season and conference tournament struggles, the Gators should feel comfortable in the NCAA tournament. The Gators have a streak of their own, winning their last 12 NCAA tourney games on their way to two consecutive national titles in 2006 and 2007, but they haven't been back until this season.
"They're an athletic team," Emery said. "If you watch, their big guys are really athletic and really good at finishing around the basket. At times this year when we've played really athletic teams they've hurt us with rebounding and scoring around the basket, so for the most part we've just got to keep them a little farther out than they're used to."
Tipoff is at 10:20 a.m. and will be televised on CBS. Due to exclusive agreements between the NCAA and Westwood One/IMG, ksl.com is not allowed to stream audio for any of the 2010 NCAA Division I Men's Basketball Championship.
×
Related links
Most recent Utah stories