Estimated read time: 2-3 minutes
This archived news story is available only for your personal, non-commercial use. Information in the story may be outdated or superseded by additional information. Reading or replaying the story in its archived form does not constitute a republication of the story.
SALT LAKE CITY -- A man stole items from a couple of Salt Lake Community College campuses on Feb. 4. The Utah Highway Patrol, which provides security for the school, released surveillance video on Wednesday in the hopes someone will recognize the thief.
At the South City campus off 1500 South and State Street, the thief got into a locker room and stole someone's debit card. He used that card at Best Buy to buy a gift card for $300 and then sold it on KSL Classifieds for $250.
He also hit the Taylorsville campus. "[It was] kind of a blatant, brazen act that he committed," said Lt. Jeff Willmore of the Utah Highway Patrol.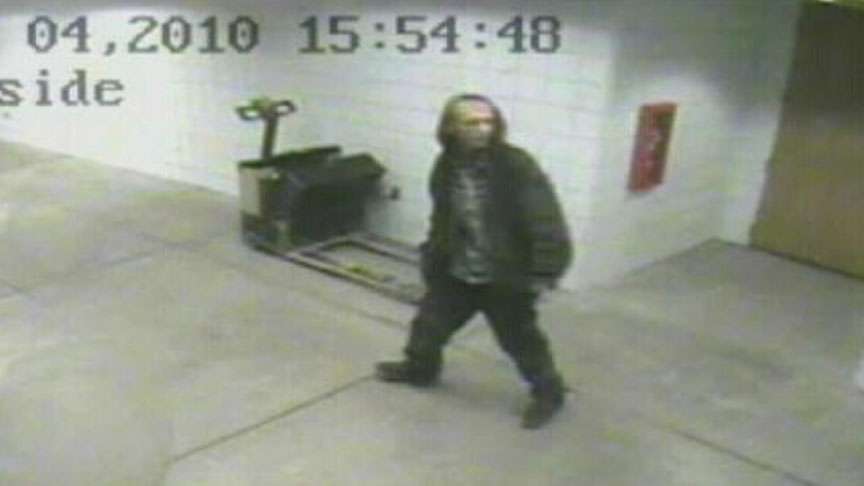 Investigators don't know if the guy is a student at Salt Lake Community College, but he sure acted like he belonged, until he stole stuff from the men's locker room. Willmore said a Salt Lake Community College-owned laptop, an iPod, a cell phone, and several other items that were personal property of the men's athletic team were stolen.
"He was prowling around the building, testing doors, seeing what's open and unlocked and looking for the opportunity to do it," explained Willmore.
Before going into the locker room, cameras captured the thief walking fast and looking at the door before walking away. A few minutes later, he went toward the door again, but a teacher came out another door, so the thief turned around.
Then, when no one was looking, he went in. About five minutes later, he's was back out with the stolen items hidden under his clothes.
Don Jepson, who uses the locker room, said, "It's unfortunate that these things go on." He hoped whoever did this is caught. "I think that when people steal items like that, they're not respecting school property."
At one point, though, the thief looked toward the camera. Detectives hope someone recognizes him. Willmore said, "We have a very good picture of his face."
If you think you recognize this person, you are urged to call the UHP/SLCC at 801-957-4270.
E-mail: acabrero@ksl.com
×
Photos
Most recent Utah stories