WEST JORDAN — A Utah woman is searching for answers after her car was totaled in a hit-and-run crash.
Katie Harris said she was hit twice by the same driver as he pulled out of a Holiday Oil parking lot near 6200 South and 3200 West in Taylorsville in December.
"He pulled out in the center lane, hit me and backed up," Harris said. "He hit me again and I got pushed all the way back 100 feet. He was going pretty fast and all I saw was the front of his truck and I heard crashing sounds."
Harris was taken to the hospital with injuries that weren't considered life-threatening.
A surveillance camera at the Holiday Oil captured images of the driver moments before the crash took place.
Unified police personnel are using the images to investigate the crash and find the man responsible for the hit-and-run.
Harris is grateful no one else was hurt in the crash.
"It's a little surreal," she said. "I was so thankful that my kids or my granddaughter weren't in the car with me.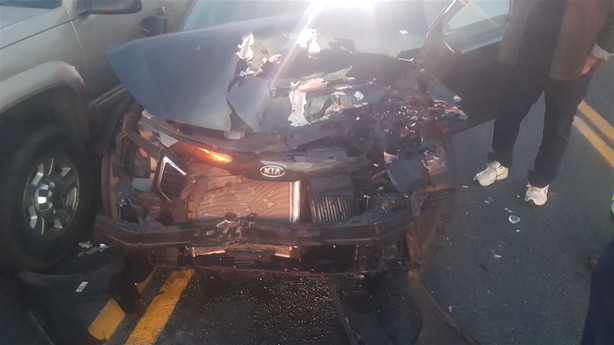 Harris now drives a family member's car until her insurance can replace her vehicle. The crash has left her feeling nervous on the road. Harris said she pays "a lot more attention."
She's posted the surveillance images on her Facebook page in hopes that it will force the man who fled to come forward.
"My message for him — be accountable for what you do," Harris said. "You don't know what you left, you don't know what you drove away from."
Anyone who recognizes the man in the video is asked to contact the Unified Police Department at 801-743-7000.
Photos
0 Pending Comments
Sorry, we are not accepting new comments on this story, but if you have more to contribute please email
newstip@ksl.com
Showing of 14 comments
Sorry, we are not accepting new comments on this story, but if you have more to contribute please email
newstip@ksl.com