SALT LAKE CITY — A renowned criminal psychologist believes University of Utah scientist Uta von Schwedler's death was the result of an "anger-retaliatory type" of murder.
The psychologist calls John Brickman Wall "arrogant" and a "narcissistic parasite" who had the motive and opportunity to kill his ex-wife and could kill again. He believes the woman was attacked while she was sleeping and was forced to swallow Xanax.
But defense attorneys for Wall, the doctor charged with murder, don't believe the psychologist's assessment should be allowed in court, arguing that there are no legal grounds for it and it amounts to nothing more than conjecture.
Wall, 49, was charged last month in 3rd District Court with murder and aggravated burglary, both first-degree felonies. He is accused of entering the home of his ex-wife, von Schwedler, and killing her. Her body was discovered in an overflowing bathtub at her home, 1433 E. Harrison Ave. (1625 South), on Sept. 27, 2011. The cause of death was determined by the medical examiner to be drowning. But she also had a "fatal or near fatal amount of Xanax in her body," according to charging documents.
The medical examiner, however, could not determine whether the death was a homicide or suicide. Wall remained a person of interest for two years as the case was investigated. During that time, he was engaged in custody battles over his children. His oldest son, Pelle von Schwedler Wall, now 19, moved out of his father's house when he legally was old enough, and tried to get the court to remove his siblings from his father's house for their safety. The son was vocal in his belief that his father killed his mother.
Related Stories:
In a letter submitted this week to the court, Pelle von Schwedler Wall's attorney requested that an expert opinion from Richard D. Walter be considered for John Wall's bail reduction hearing on May 20. Margaret Olson believes bail should be denied because Wall is a flight risk and a "substantial danger to others."
Walter, whom some credit as being one of the creators of modern day criminal profiling, is a forensic psychologist and co-founder of the prestigious Vidocq Society, an exclusive group of experts in solving criminal cold cases.
Walter was originally contacted by Pelle as part of his wrongful death lawsuit against his father. Walter spent three days examining the scene of the crime, looked through hundreds of crime scene photos and watched the seven hour deposition John Wall gave in March.
In his report, Walter said: "Despite John Wall's saccharine projected image of an erudite intellectual who thinks good thoughts and walks with nature without a watch, a closer look presents an arrogant and malignantly narcissistic parasite who believes himself to be beyond disapproval. Apparently, he believes that he can simply rail against the victim and others will believe him.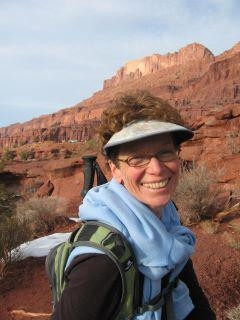 "Having reviewed the pre-crime, crime and post-crime behaviors in this case, John Brickman Wall presented the motive, method and opportunity for the murder of Uta von Schwedler that could not be eliminated," Walter wrote in his report. "For amongst all the persons known to the victim, he was the only one (who) had hostile personal relations with her at the level necessary to commit the crime."
The scathing report claimed that Wall's home life was crumbling, noting: "At best, his role with the children was artificially contrived and reflective of temporary imaginary images."
Based on the forensic evidence found at the crime scene, including blood, Walter believes the person who killed von Schwedler entered her house and began attacking her while she was still asleep in her bed, "pummeling her with his fist in the face and upper left shoulder." The trauma von Schwedler suffered on her lips and cheek was the result of the perpetrator forcing Xanax in her mouth, Walter wrote.
Wall, who is a pediatrician, commonly used cherry syrup to administer Xanax to children. Walter said it was notable that Wall allegedly tried to get a pink colored stain cleaned from his car the morning after von Schwedler's body was found.
Because there were no blood traces found in the hallway, Walter believes von Schwedler's body was carried from the bedroom into the bathroom where she was placed in the tub. He also concluded that because she was placed in the tub looking away from the entry, it was the killer's way of not letting her get a last look at him.
Walter classified the death as an "anger-retaliatory type killing." Anyone with anger-retaliatory traits uses "murder to resolve their angst and revenge issues with others, blames the victim for the crime, does not experience any guilt and continues an attempt to satisfy needs through substitute/surrogate victims.
---
There is nothing to inhibit him from using murder to solve the next perceived wrong or problem. Although not exclusive, this is particularly relevant to his children.
–Richard D. Walter, forensic psychologist
---
"There is nothing to inhibit him from using murder to solve the next perceived wrong or problem. Although not exclusive, this is particularly relevant to his children," Walter wrote.
John Wall's defense has filed a motion with the court objecting to the use of Walter's report.
"In this case, there is no legal authority to allow Margaret Olson, the attorney for Pelle von Schwedler Wall, to present evidence or information to the court. Nor is there any legal authority to allow her to appear and make legal argument," defense attorney Fred Metos wrote in his objection.
Furthermore, Metos said Walter's report was nothing more than "speculation and conjecture."
"The psychological profile does not rely on any standardized tests that were conducted on the defendant. Nor is there any indication that it is premised on objective evidence-based risk assessment standards or tools. Rather, it relies on information provided by the defendant's party opponent in the related wrongful death case," Metos wrote. "The reliability of this report is subject to further question as it was requested and paid for by the representative of the alleged victim.
"There is no legal authority for Pelle von Schweidler Wall's attorney to present evidence or argument at that hearing. The report that Ms. Olsen submitted to the court should not be considered as it fails to meet procedural requirements for consideration at a hearing in a criminal case."
A preliminary hearing is scheduled for June 10.
Photos
0 Pending Comments
Sorry, we are not accepting new comments on this story, but if you have more to contribute please email
newstip@ksl.com
Showing of 5 comments
Sorry, we are not accepting new comments on this story, but if you have more to contribute please email
newstip@ksl.com