SALT LAKE CITY (AP) - The attorney for a Salt Lake City pediatrician charged with murdering his ex-wife said Monday he plans to ask for a drastically reduced bail so his client can get out of jail while the case plays out in court.
Prosecutors said that if that happens, they want to make sure John Brickman Wall, 49, is forbidden from speaking with his children about the crime.
Wall made his second court appearance Monday since being arrested and charged last month in the September 2011 death of his ex-wife, Uta Von Schwedler. Police called the death of the University of Utah biologist suspicious after she was found drowned in a bathtub but didn't file charges until April 25.
During Monday's short court hearing in Salt Lake City, state court Judge Robin Reese agreed to schedule a bond hearing for May 20 at the request of Wall's attorney, G. Fred Metos.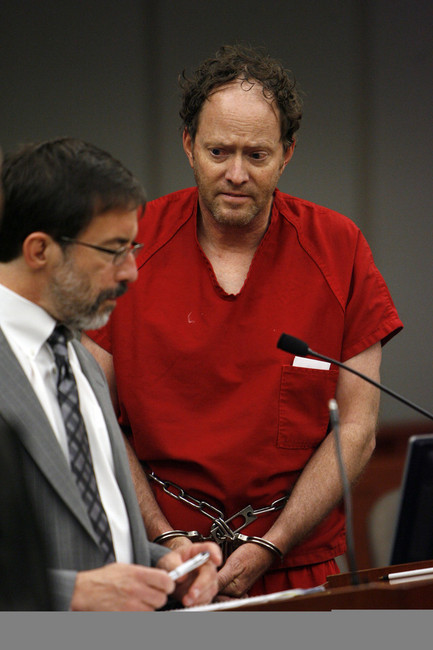 Metos said after the hearing that Wall is not a danger to the community or a flight risk. He said he plans to ask the judge to reduce bail to $100,000 - which would be far less than the current amount of $1.5 million, cash only.
Metos pointed out that Wall is from Utah and stuck around even after he was questioned by police in September 2011. In exchange for a reduced bail, Metos said he'll agree to have his client do regular check-ins, wear a GPS monitor to track his movements and give up his passport.
Wall wore a black prison jump suit Monday, but looked much more alert and in better spirits than he did at his first appearance two weeks ago.
"If he wanted to leave, he could have left a long time ago," Metos said.
Deputy Salt Lake County District Attorney Paul Parker requested the judge forbid Wall from speaking about the crime to his four children, two of whom are still young teens. Metos had no objection to that.
After Wall and Von Schwedler divorced in 2006, they become ensnarled in a bitter custody battle. Wall's estranged oldest son, Pelle Wall, 19, testified at a custody hearing that he was so afraid of his father when he was living with him that he slept with a pellet gun and a knife. He also said he believed his father killed his mother. He's asked that the courts take his younger siblings out of the custody of his father.
Pelle Wall was not at Monday's hearing, but said at the initial court hearing last month that he was relieved his father was behind bars, and that he hoped for swift prosecution. Pelle Wall and his 17-year-old sister have already moved out, but the two youngest children, 12 and 14, were still in John Wall's custody up until his arrest.
Metos said the ban on talking with the children about the crime should be issued across the board to all relatives.
"It's a big concern that people will try to influence testimony," Metos said.
(Copyright 2013 The Associated Press. All rights reserved. This material may not be published, broadcast, rewritten or redistributed.)
×
Photos
Related Stories