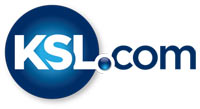 Wednesday's Child: 'My mom didn't care for me at the time, so she gave me up to the state'
November 22, 2017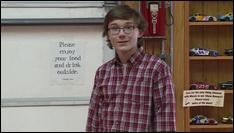 SALT LAKE CITY — Meet Brysyn. At first glance, he may look like any other teenager excited to get that first car.
"Whoa! No way," said Brysyn as he toured Ardell Brown Classic Car Museum in Draper. "You guys must really like your cars."
Brysyn isn't shopping for a car.
"I love these cars so much," he said with an excited grin.
Instead, he's just visiting the local collection and it was clear the classic car lover was very impressed.
"No way! This is absolutely incredible," he said.
Brysyn knows exactly what he wants in a car, but right now there is something he needs even more.
"I want to finally get that forever home," he said.
The 14-year-old lives in the Utah Foster Care system.
"It's not fun," he said.
Right now, he's staying in a group home.
"My mom didn't care for me at the time so she gave me up to that state," he said.
Brysyn has been in state custody since that happened six years ago.
"I was thinking, my mom doesn't care about me anymore and come to find out, she really doesn't," he said.
Brysyn wants to believe someone out there will care about him. He wants to be adopted.
"(I want that) so I can have someone to call mom and dad," he said. "It's important to have that motherly and fatherly figure in your life. If you never have one, it's really hard to get along in life."
Brysyn is still trying to get along. He's hoping to drive through life with a family riding right alongside.
To learn more about Brysyn or the many other children living in the Utah Foster Care system, contact The Utah Adoption Exchange at 801-265-0444.