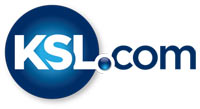 DWR proposes additional 100 permits for 2017-18 black bear hunt
November 20, 2017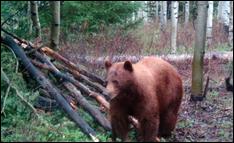 SALT LAKE CITY — Due to a healthy black bear population in the state, Utah Division of Wildlife Resources biologists are proposing an increase to the hunting permits for the 2017-2018 season.
Since the first Utah Black Bear Management Plan was drafted in 1998, the number of bears in Utah has increased from an estimated minimum of 1,300 adult bears in 2000 to a minimum of just under 3,500 adult bears in 2016— almost tripling in under 20 years, according to a Utah Division of Wildlife Resources news release. And those numbers don't include cubs or bears under two years of age, so Utah's overall bear population is actually much higher.
As a result, wildlife biologists are recommending to increase the number of hunting permits from 758 to 860 for the upcoming black bear hunt. However, the increased number doesn't mean that many bears will be harvested, wildlife officials said. In 2017, 365 bears were harvested out of the 758 permits given and biologists project that about 400 bears will be harvested as a result of 860 permits.
The number of black bear hunting permits have increased over the last several years.
The Utah Black Bear Management Plan outlines guidelines to ensure the state has a healthy and stable bear population, including a mandate that statewide, not more than 40 percent of the bears that hunters have harvested over the past three years can be females. And at least 25 percent of the bears taken over the past three years must be males that are five years of age or older.
The management plan guidelines were implemented because male bears breed numerous females, so it's important that a bear population has plenty of females, the wildlife agency said. Also, since hunters typically target older males, the number of male bears that are five years of age or older provides valuable insight into how the population is doing.
Wildlife officials are also asking hunters who harvest a bear to report data to help them study the health of the population. Hunters must bring the black bear to a DWR biologist or conservation officer who can assess the bear's overall condition and whether the animal is male or female. A tooth is also removed to determine the bear's age.
The DWR is asking for the public's feedback on the proposal. Utahns can give input by either attending their Regional Advisory Council meeting or by emailing the council member over their area.
Editor's note: The content of this article was taken from a press release sent out by the Utah Division of Wildlife Resources. This is not information gathered by KSL.com reporters.