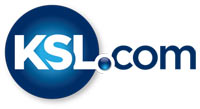 Westminster launches new project aimed at socially conscious startups
September 18, 2017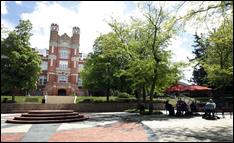 SALT LAKE CITY — A new program launched at one of the state's largest private colleges focuses on harnessing the power of social consciousness with business innovation and philanthropy.
Westminster College announced the establishment of its Social Impact Incubator, aimed at providing mentoring, advising and access to resources for up to 15 student- and community-run companies. The incubator will offer its clients with a variety of services, including professional co-working and conference space for up to seven businesses, industry and business mentors, networking opportunities, entrepreneurial educational opportunities, introductions to potential investors as well as seed funding.
The project was started to offer students, alumni and community members the opportunity to make a positive difference in the world, said Karin Palle, director for the Center for Entrepreneurship at Westminster College.
"We're really trying to support the mission of discovering a meaningful life and helping our students become future 'change-makers,'" she said. "The Social Impact Incubator will help students to start identifying problems within certain populations and create solutions and perhaps create an opportunity for a business to give back to that community and make a difference."
She said the school recognizes that taking a business idea from concept to success can be an arduous and often unpredictable process.
"We've established (the) Social Impact Incubator to help nourish social enterprises during the formative months and years and provide entrepreneurs with resources to become successful," Palle added.
About the model
The Social Impact Incubator model is based on a monthly membership and revenue model, where businesses will be required to sign a contract and pay a monthly fee, she said. The fees are $99 for alumni or affiliates, $199 for community entrepreneurs and free for current students, she said.
Member companies are also required to sign a royalty contract that obligates the owner to pay up to 2 percent of the company's revenue for up to five years of incubation, but not to exceed $50,000. The goal of the incubator is to eventually become self-sustaining, she said. But in the early stages, the school will solicit sponsorships and donations from local businesses, she added.
Palle said the incubator has already enrolled two clients — Westminster alum John Lauti and current finance major Bradley Hook.
Of Tongan descent, Lauti, 45, started a company called IKUNA — a Tongan word that means "to overcome, achieve and be victorious." The mission of his new venture is to provide academic advising, mentoring and consulting services to underserved and underrepresented students, as well as offer lifestyle-branded apparel and accessories to fuel their social impact efforts, he explained.
"We aim to work with students between the ninth and 12th grades, with a focus on Pacific Islanders and their pathway to higher education and career opportunities," he said. "We're assisting with getting across the importance of education."
Meaningful goals
He said one of the goals of his new venture is to help students find ways to have a meaningful life, give back to the community and make the world a better place, Lauti said.
"As an individual, I believe in that mission," he said. By enrolling in the incubator, he can get input from experienced mentors and advisers that will likely shorten the period it will take to get his company going, he noted.
"The incubator is definitely going to help the mission of IKUNA and allow us to access the resources that are available and help bring that mission to fruition," Lauti said.
Meanwhile, Hook's company — Social Impact Consulting — will assist nonprofit and for-profit businesses with a range of services to help them grow and become socially responsible, he explained.
"In many instances, I will act as an executive in their organization and take an equity position rather than cash — and will make sure their organization is successful," he said.
Hook said he ultimately wants to include other Westminster students in his business structure.
"I wanted to create a majority student-run consulting firm, where as we grow and have profits, the goal will be to pay students a living wage and to give them equity options in the company," he said.
Not just for business students
Palle said the incubator program is not just a vehicle for business students, but any student who has an idea that could potentially be innovative and beneficial to society.
"We're looking to create the future Even Stevens, the future Toms and the future Cotopaxi businesses," she said. "We're hoping to give (members) the resources they need so they don't have to make mistakes that other people have made."
Each of the companies she mentioned donates part of its proceeds in food, clothing or gear to nonprofit organizations to help the needy.
"(Prospective members) don't need to be a business major or have to know what it takes to start a business," Palle said. "We're here to help them through that process, however long it takes."

Email: jlee@deseretnews.com Twitter: JasenLee1