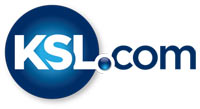 Driver dead, multiple cars hit in wrong-way freeway crash
October 20, 2014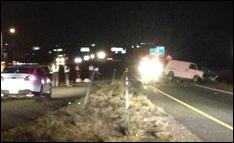 MARRIOTT-SLATERVILLE, Weber County — A driver going the wrong way on I-15 hit two other vehicles and was killed late Monday.
The unidentified male driver headed north on southbound I-15 starting at 5600 South in Roy, Utah Highway Patrol spokesman Dwayne Baird said. UHP troopers tried unsuccessfully to stop the man, including attempting to ram his vehicle, Baird said.
The man, who was alone in the car, drove against traffic for more than 8 miles on the freeway, hitting two vehicles at Pioneer Road (400 North). He was pronounced dead at the scene.
The driver of the first car was taken to an area hospital with serious injuries while the driver of the second car was treated for minor injuries, Baird said. Both drivers were alone in their cars.
The crash was expected to close all southbound lanes at 400 North in Marriott-Slaterville for several hours.