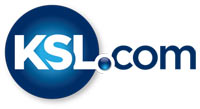 6 babies saved in 2013 thanks to Safe Haven law
April 14, 2014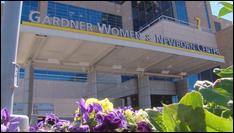 SALT LAKE CITY — In light of the tragic story unfolding in Pleasant Grove, advocates are promoting Utah's Safe Haven law to help potential parents know there are safe alternatives if they can't take care of their new baby.
Every hospital in Utah open 24 hours has a plaque saying they are a safe haven – a place to safely leave a newborn baby. The Safe Haven law was adopted in May 2001 and allows parents to anonymously give up custody of their newborn without any legal consequences.
The law was put into place to save newborns from being abandoned in unsafe places after a grizzly situation in Cottonwood Heights in 1998. A teenage girl gave birth to a baby that later died. Two weeks later, the teen's mother found the baby in a dresser drawer.
Rep. Patrice Arent, D-Salt Lake, said this case inspired her to sponsor the Safe Haven law.
"I had heard about babies that had been left in very unsafe placed, and (I) wanted to know if there was something we could do to save these lives," Arent said.
Arent's bill passed in 2001, requiring hospitals to deliver a baby in these delicate situations, no questions asked. Woman can also drop newborns at any 24-hour hospital.
"It's an alternative to bring that baby to make sure it's safe and taken care of, and to do so without legal penalty," said Jess Gomes, spokesman for the Internmountain Medical Center.
Utah Newborn Safe Haven has a website with information and advocates help run a toll-free hotline (1-866-458-0058) available 24 hours a day, seven days a week, to answer questions and concerns.
Arent, said she believes it has averaged out to around one baby saved a year in the 13 years since the law was passed. But at least six babies were dropped off and saved last year, said Nan Streeter, director of Maternal and Child Health at the Utah Department of Health.
"They found homes for them, and they are all healthy and doing really well," Streeter said. "That's a real positive to know that many babies were saved by this law."
They are always working to raise awareness, Streeter added, through posters, fliers and bookmarks in places like schools and doctors offices.
"We know that when we get publicity like this (recent news story) — which is a very sad way to do it — that we save lives," Arent said.
After a baby is dropped off at a hospital, the Department of Child and Family Services places the baby for adoption with a loving family.
Advocates said they hope this news coverage may help another girl or woman who is pregnant know there is help if she needs it.
"We're hoping one of the reasons (last year's number of babies saved) was as high as it was has to do with the publicity and the marketing of Safe Haven," Streeter said.
In other cases, Arent said, the hotline has provided resources mothers-to-be needed to keep the baby safely with her own family. Utah Newborn Safe Haven also helps parents in emergency crisis situations, offering temporary care at support centers, sometimes for up to 72 hours, so families can take a break or go to something like a medical appointment.
For more information, visit www.utahsafehaven.org.
Contributing: Tracie Snowder and Rich Piatt