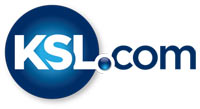 SLC to get taste of Las Vegas nightlife with new entertainment center
July 22, 2013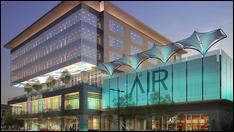 SALT LAKE CITY — Downtown Salt Lake City's nightlife could soon rival the country's finest as a new entertainment center undergoes the first stages of construction.
Ken Bretschneider, CEO of People Water, came up with the project and is funding it himself. Bringing the high-end facility downtown wasn't a rash decision — he and his wife spent months researching and visiting similar clubs across the country and world.
"We went to Los Angeles, Atlanta, Las Vegas and different places, looking at the best of the best in nightlife entertainment," Bretschneider said. "We came together and combined a business center, a high-end restaurant lounge and a high-end nightclub with an emphasis on entertainment."
The idea came from a hole Bretschneider saw in the Utah nightlife scene. The Toronto native said moving to Utah was quite the change; it paled in comparison to Toronto's vibrant nightlife and restaurant atmosphere, and he wanted to bring some of that to his new home state.
"Over the years of being here, my wife and I have expressed it's a good place to live," he said. "When we talk about nightlife, there isn't a whole lot of it … There are some good things in the city, but we felt like it needed something more."
The new building, under construction at West Temple and 400 South, will be called the Air Center. Renderings of the building's design show a massive, vibrant and modern building with design characteristics separating the floors meant for different uses: office space, a nightclub, a restaurant and more.
Bretschneider enlisted AE URBIA to design the space and BigD Contruction to build it. AE Urbia's other projects include Thanksgiving Point, the Noah's facilities in Lindon and South Jordan, the Salt Lake City Library and others.
"AE URBIA is committed in improving communities by providing great spaces which provide rich experiences and are refined in design and presentation," said Senior Architect James M. Williams. "We were thrilled to be selected to be the architect and assist the owner with the design of this facility. "
After touring a few spots in England and France, Bretschneider said he wants the building to have a European contemporary feel, but without the interior feeling cold. However, one of his main inspirations is a club called The Edison in Los Angeles.
"We're calling it industrial glam," he said. "We loved The Edison, the 1920s art deco style with an industrial feel with warm lighting."
Bretschneider's plans have been met with open arms by Salt Lake City tourism groups, Downtown Alliance and even the mayor's office. Across the board, he found a multitude of supporters telling him Salt Lake City is ready for this type of entertainment center.
"We've been giving him feedback from our perspective, from our organization that brings the largest groups to town," said Scott Beck, president and CEO of Visit Salt Lake. "We're always looking for opportunities to get (visitors) out to socialize and mingle."
Beck said the feedback his organization has given has been from the eyes of meeting planners, skiers and other types of tourists and groups that come to the city from out of state. One of the aspects Beck researched with Bretschneider is amenities offered by similar facilities in competing cities.
"The size and scope of this makes it unique to Salt Lake City and we've been very encouraging," Beck said.
Downtown Alliance has played a relatively active role in the conception of the project as well. Bretschneider went to the organization about two months ago with his blueprints and vision for the project and they were a welcome sight.
"It'll add an element to the nightlife scene we haven't had before," said Jason Mathis with Downtown Alliance. "There are certainly great local locations, but he's taking it to a different level. The investment he is making is truly distinctive to the downtown area."
The entertainment center isn't slated to open until Christmastime 2014. With a soft open planned near Christmas, they hope to have a hard opening for New Years Eve. For the city, one of the biggest draws of the building will be its multiple uses.
"One of the questions we ask is, 'What kind of activity will that bring downtown?' " said Karen Hale, communications director for the mayor's office. "This development is going to be something wonderful for downtown Salt Lake City. It's always positive to get mixed use development because it brings people downtown for a variety of reasons."
Photo Credit: Ken Bretschneider