Estimated read time: 1-2 minutes
This archived news story is available only for your personal, non-commercial use. Information in the story may be outdated or superseded by additional information. Reading or replaying the story in its archived form does not constitute a republication of the story.
BOUNTIFUL -- From shoveling neighborhood walks to welding the roof, Lynn Bascom of Bountiful has done it all. He's considered the "Mr. Fix It" in his neighborhood. His wife Tanya nominated him for a KSL High 5, so we surprised him Friday morning.
The nomination said in part, "The man is not a handyman by profession, however highly-skilled in doing so. He feels when you have a gift you must share that with those in need. He's been sharing that with the neighborhood."
---
"He's just a good guy that makes his neighborhood better." Tanya Bascom
---
His nickname is "My Giver," after the old TV show "McGyver," which is about a guy who could fix anything.
Bascom has done a lot to help neighbors when they have small jobs that they themselves cannot repair. They estimate he's saved them thousands of dollars.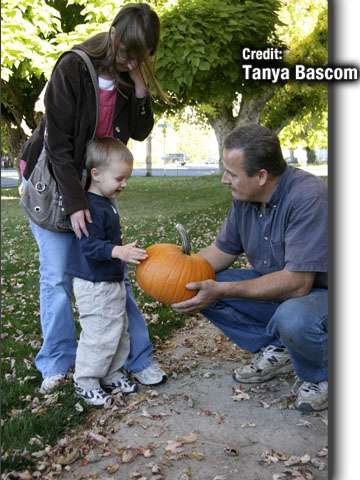 "He's awesome, and he does nothing to get attention. He doesn't want it at all," Tanya said. "He's very humble but very talented. He goes around and helps so many people. There are people that come to the door and say 'thanks so much.' I don't know who they are."
As an example of his service, his wife pointed out one time when a neighbor was having a sewer problem and couldn't afford $8,000 to $11,000 to fix it. Lynn suggested renting machinery and buying parts for $300 instead and fixing the problem.
We asked him why he chooses to help people.
"Just to do it," he said, "just to help out."
As part of the High 5, we gave Lynn tickets to Celebrate the Arts at the Pioneer Theater.
You can nominate someone for a KSL High 5 here.
E-mail:bwalker@ksl.com
×
Related links
Most recent Utah stories