Estimated read time: 3-4 minutes
This archived news story is available only for your personal, non-commercial use. Information in the story may be outdated or superseded by additional information. Reading or replaying the story in its archived form does not constitute a republication of the story.
John Daley Reporting A series of immigration raids at workplaces and more recently of immigrants considered child predators are raising red flags. If someone is detained by the government, should the public know about it or know why they're in jail? The Bush administration says that depends if the person is a U.S. citizen or not.
Recent immigration sweeps are raising some serious constitutional questions.
Theresa Martinez, assoc. professor of sociology, University of Utah: "Even though the list of the crimes that ICE has put forward sounds very sensational and heinous, etc. How do we really know what these people being charged with, who they are, because they're not giving out that information?"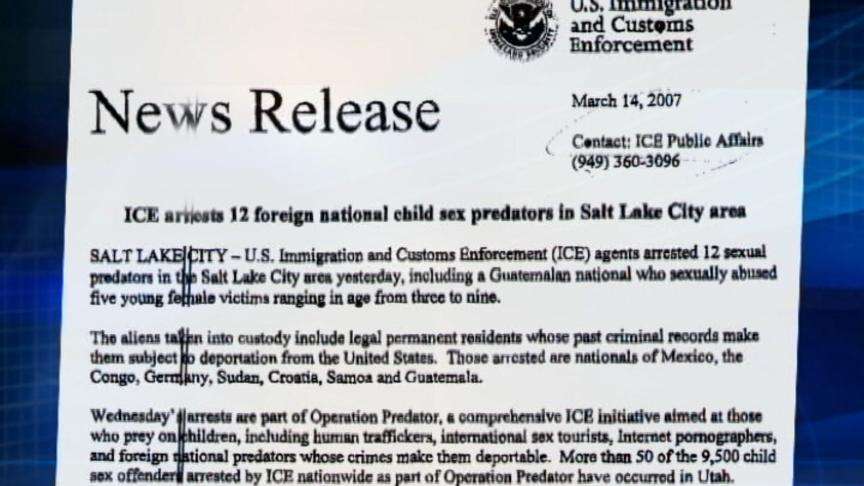 A press release would lead you to believe that the 12 people detained in Utah as illegal immigrants who are child sex predators are the worst of the worst. That may be true, but federal officials won't tell us who they are or what they're accused of, so there's no way to be sure.
Immigration and Customs Enforcement is clamping down on illegal immigration. There were the Hyrum raids last year, and then just this week, 12 Utah immigrants and alleged felon pedophiles were arrested as part of "Operation Predator."
According to a press release, the arrested included "human traffickers, international sex tourists and, Internet pornographers."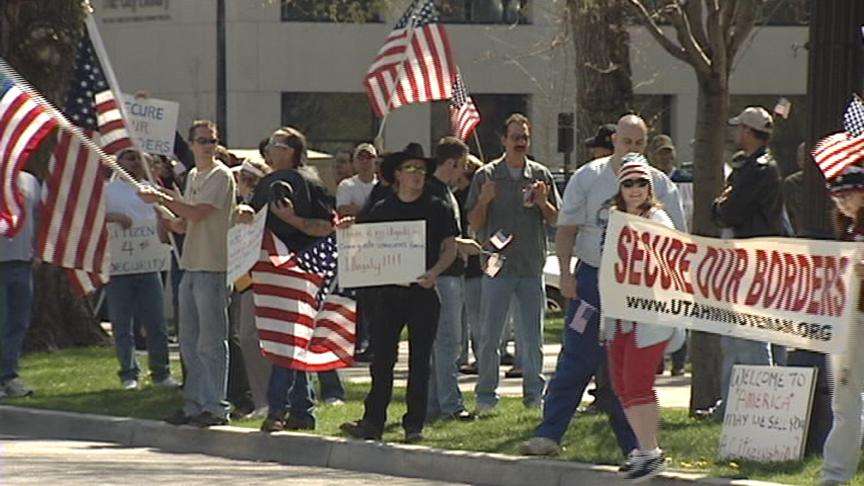 We asked who they are and what crimes they committed and were told since they're not U.S. citizens that information could not be released.
Kurt Fitz-Randolph, ICE asst. special agent in charge, Utah: "As an admin or administrative arrest, we are not authorized at this time to release those names." Question: Why? "It's the policy of ICE not to release the names, and there's a difference between an administrative and a criminal arrest."
We found out yesterday that one of the 12 arrested was not a felon, but he was an illegal immigrant, convicted four years ago of statutory rape; for getting his underage girlfriend pregnant.
Deffny Mendez, girlfriend of detained immigrant: "What they told me (is) that if I knew that he was here illegally, and that he was breaking the law and that he was going to be deported back to Mexico."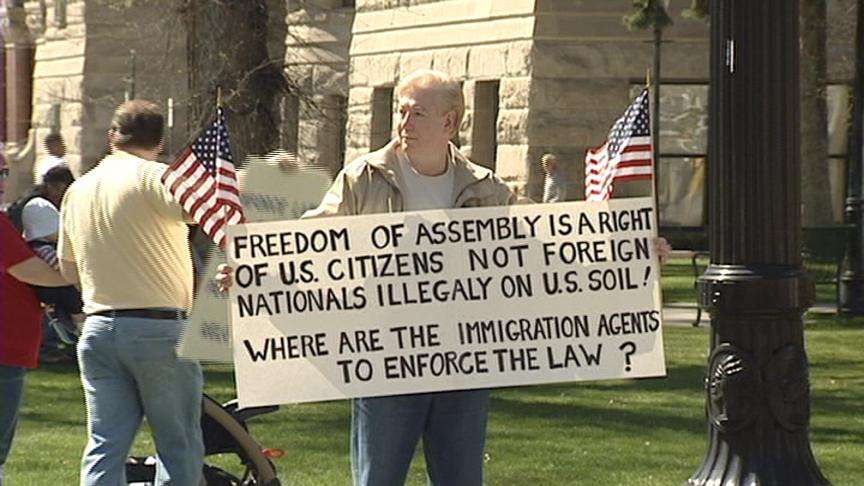 A legal expert tells us a detained immigrant has a right to contact the outside world, but...
Wayne McCormack, professor of law, University of Utah: "The government doesn't have to disclose information about detained aliens until someone makes a showing under the freedom of Information Act in that information."
Some worry that at time when immigration has become one of the nation's most divisive issues that illegal immigrants can become scapegoats, especially when illegal immigration and child sex crimes are linked.
Professor Martinez: "It can become a witch hunt when you start talking about sexual predation, because most Americans, most people are horrified by sexual predators."
Kurt Fitz-Randolph: "Our job within ICE is to enforce the law. We don't make the laws; we enforce them."
ICE told us something about just one immigrant they arrested this week: a Guatemalan national who sexually abused five young victims, ranging in age from 3 to 9. But they wouldn't tell us him name, when or where the crimes happened, or his sentence.
And not all arrested are illegal immigrants. The press release says the list includes some legal permanent residents as well.
×
Related links
Most recent Utah stories