Estimated read time: 2-3 minutes
This archived news story is available only for your personal, non-commercial use. Information in the story may be outdated or superseded by additional information. Reading or replaying the story in its archived form does not constitute a republication of the story.
Samantha Hayes Reporting A first grade teacher is behind bars, charged with sexually abusing students in his class. Court documents obtained by Eyewitness News show what prompted the investigation. And in light of these disturbing accusations, there is a message for parents.
Karen Platis: "Building a relationship with your children that they can come to you when things are not going well is going to help more than anything."
Investigators charged Frank Laine Hall, based on information from children in his own classroom at Rosamond Elementary. That information is included in court documents. Court documents say his alleged victims, three little girls, were repeatedly touched inappropriately in the presence of other children.
Frank Laine Hall, a first grade teacher at Rosamond Elementary, was removed from the classroom Monday morning.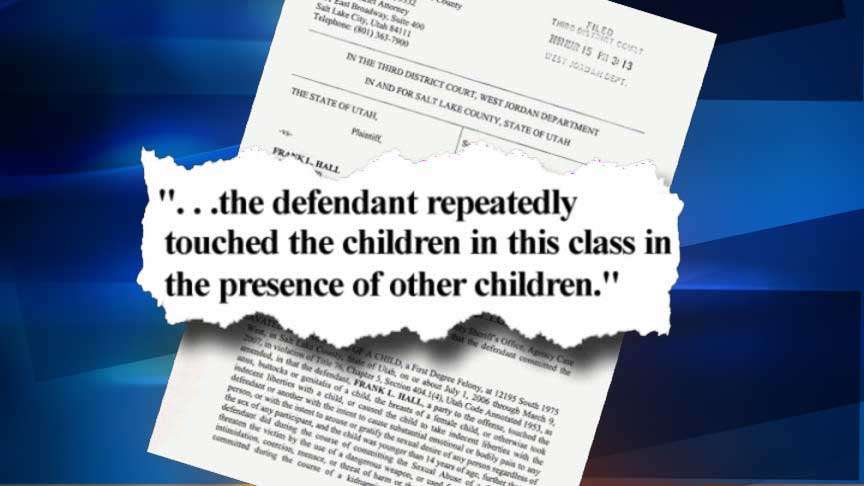 The children in Frank Hall's first grade class are between six and seven years old. The school year started last July, and court documents say that throughout the school year Hall used his position of authority and trust take advantage of some of those students.
The probable cause statement read, "The defendant put his hand inside the pants and touched the buttocks of three female children in his class..." One of those children was physically abused. The statement goes on to say, "The defendant repeatedly touched the children in this class in the presence of other children."
Karen Platis works with children who have been sexually abused and say it is rare for abuse to happen in a public setting, but she has heard of it happening.
Karen Platis, program manager: "People can be pretty secretive even in public. Having a child sit on a teachers lap with a desk in front of them can give them a certain amount of privacy, so it's not that it never happens."
Platis does not have any information about this case specifically. She often talks to parents about the signs of sexual abuse and how to talk to children.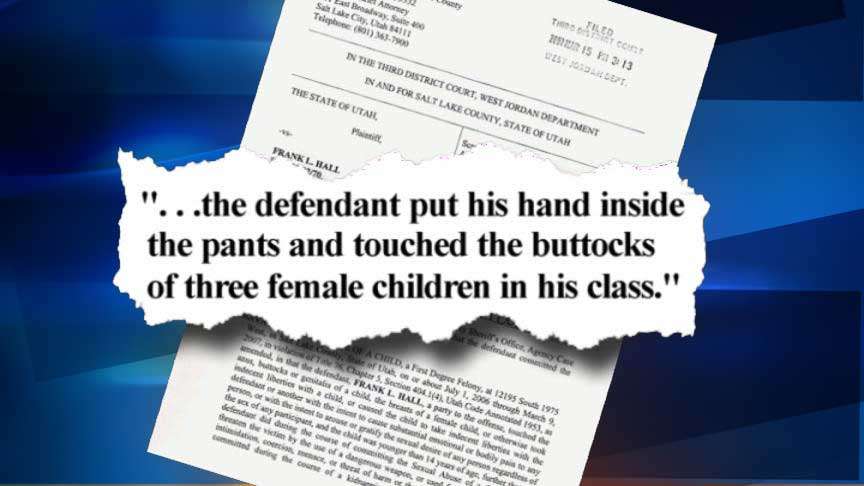 Karen Platis: "You might see behavior changes--more withdrawn or acting out, maybe getting in trouble or getting into mischief."
Platis says having a close relationship with your children is essential.
Karen Platis: "You start explaining to them that there are some people who could hurt them. You don't want to alarm them, either; it's a fine line. You don't want them to be scared."
Platis also advises parents not to overact to incidents like this one. She believes situations like this are rare, even though it seems like sexual abuse stories are in the news frequently.
Hall is in jail on $500,000 bond.
×
Related links
Most recent Utah stories