Estimated read time: 2-3 minutes
This archived news story is available only for your personal, non-commercial use. Information in the story may be outdated or superseded by additional information. Reading or replaying the story in its archived form does not constitute a republication of the story.
Ed Yeates Reporting Researchers have discovered a rarity! They've documented a spider with an unexpected attitude. It's friendly, sociable and caring.
Inside all these cabinets are rare specimens of insects and spiders. Ill-tempered, aggressive, anti-social, that seems to be what's expected from arachnids. After all, the black widow kills and eats her male after mating so she can live alone. No wonder people are squeamish.
But what entomology researcher Linda Rayor told us from her lab at Cornell University shakes up conventional thinking. In fact, this Whip spider behaves totally out of character.
Linda Rayor, entomology research, Cornell University: "I had never seen this sort of friendly contact behavior in arachnids at all, and it just blew me away."
Look closely! No one has seen this before. Mother Whip is communicating with her babies through long, thin, graceful whip-like front legs.
Linda Rayor: "In social interaction, it seems to be involved in interactions between individuals so that they're saying 'Where are you?' How about that."
In fact, the Whips live together as a family until the kids grow up and leave home.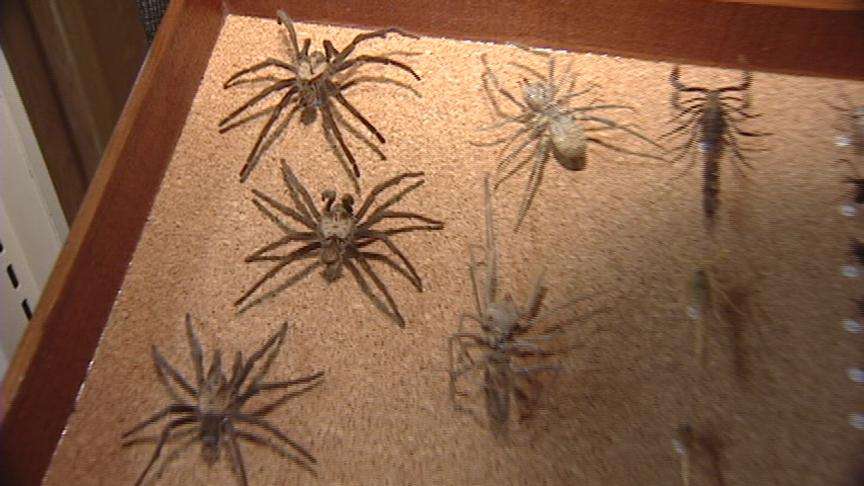 Linda Rayor: "They're incredibly--it's hard to come up with a better word than friendly with one another. They live together. They interact closely. They touch one another."
Less than one percent of the 93,000 known arachnids are social, so Rayor's discovery IS a rarity. Though all the other spiders in the world may not think kindly of the Whips - Christy Bills says there's STILL no need to fear.
Christy Bills, museum entomology collections manager: "if you see a spider on your kitchen wall, and you just walk away - 15 minutes later, it's gone. It's not going to come after you."
So from now on, web gaze a new way. Think of Mother Whips.
The Cornell University' study appears both in the Journal of Arachnology and the Natural History magazine.
×
Most recent Utah stories