Estimated read time: 2-3 minutes
This archived news story is available only for your personal, non-commercial use. Information in the story may be outdated or superseded by additional information. Reading or replaying the story in its archived form does not constitute a republication of the story.
SALT LAKE CITY -- With the 2010 legislative session winding down, the focus in a tough economy is managing budgets cuts.
As state lawmakers struggle to find millions for next year's budget, the question on everyone's minds is whether public education will be spared.
Given how tough the slide in the economy has been, lawmakers consider it a minor miracle that they've been able to avoid a general tax hike while grappling with a $700 million budget shortfall.
But the biggest item in the entire budget is public education, which lawmakers and the governor have been trying to avoid cutting.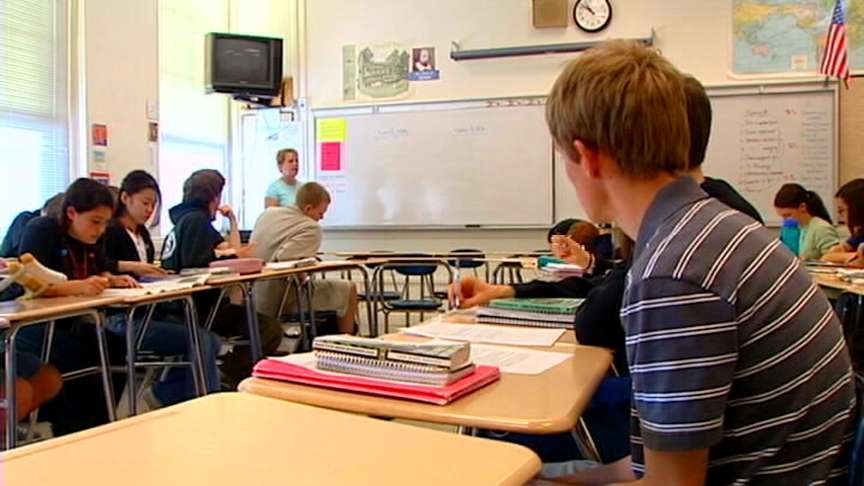 "Our commitment is we're going to impact public education as little as possible, but it will still be impacted, there's no question of that," says Rep. Ron Bigelow, R-West Valley City.
GOP lawmakers are considering a $21 million cut to education. Add into it the growth in the number of new students -- 11,000 next fall -- and the result is roughly a 5 percent budget cut.
"When you talk about public education, public education is so large that you can wipe out whole big programs," says Sen. Lyle Hillyard, R-Logan. "Twenty-one million, you can go over to agriculture and that would more than fund their whole budget. You just can't escape, with the revenue drops, without looking at public education."
Lawmakers say in general their approach has been to determine which government services and programs are critical and then make cuts where needed.
"Will some people lose their jobs? Unfortunately the answer is yes. We're trying to minimize that. As few as possible," says Bigelow. "Will some services be cut? Yes, but we try to minimize that to as few people as possible."
Also a big question, will Gov. Herbert sign or veto the newly-passed $1 per pack tobacco tax increase?
It's a dilemma because the governor says he doesn't want to raise any taxes. But the cigarette tax would raise tens of millions of dollars, and if the governor vetoes it, lawmakers will have to find the money somewhere else.
From the time he took office last summer, Gov. Herbert made one thing clear: he opposes any new taxes, even on cigarettes, even though polls show most Utahns favor that specific increase.
"I don't think that we need to think, 'Oh my gosh, the sky is falling. We need to raise taxes,' and then have the counterproductive measure of maybe stifling economic growth," the governor said last August.
But that tax could raise $44 million in a tight budget year. The question now: to sign or veto?
"He's realistic," said Angie Welling, the governor's spokeswoman. "He knows the situation and he'll take a look at it in a holistic approach once it all gets to his desk."
The 2010 session ends this Thursday.
E-mail: jdaley@ksl.com
×
Related links
Related stories
Most recent Utah stories