This archived news story is available only for your personal, non-commercial use. Information in the story may be outdated or superseded by additional information. Reading or replaying the story in its archived form does not constitute a republication of the story.
Tonya Papanikolas ReportingA Utah anti-war group is upset members aren't being allowed to march in this weekend's St. Patrick's Day Parade. The parade is run by the Hibernian Society, which has the right to decide who marches in the parade.
We're certainly going to see a lot of green this weekend, but one group was seeing red after being turned down to march in the parade. It seems both sides have a different answer to the question about whether or not a holiday parade is an appropriate place to make a political statement.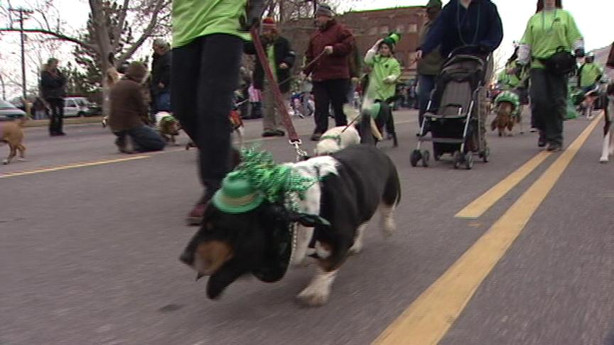 It's a day for celebrating the luck of the Irish, and every year the St. Patrick's Day parade in Salt Lake features the music, dance and culture of the country. This year, hoping to march alongside the children and dogs was a local political advocacy group promoting peace in Iraq.
Lee Anne Walker, Operation Democracy: "We were looking for something we could do on a grassroots level to be part of this swelling up in the country."
The group says they wanted to recognize the fourth anniversary of the war in Iraq by marching for peace.
Lee Anne Walker: "I like the parade, and it's falling at the same time as this anniversary, and we didn't want to schedule something in competition with it."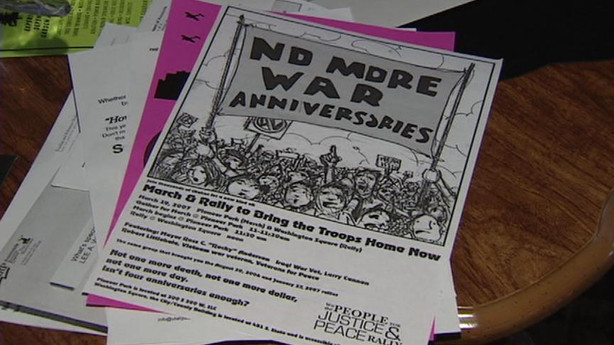 When they requested to march in the parade, though, the response was "no."
Lee Anne Walker: "The fellow said no, a group marching for peace, they didn't want us."
The Hibernian Society, which puts on the parade, told KSL it respects a group's right to protest, but this is a nonprofit event to raise money. Parade organizers didn't want it to be a political forum.
Lee Anne Walker: "I've seen legislators in monkey suits and people with Bush and Cheney masks. How come us?"
The Hibernian Society admits they've had some political spoofs before, but they wanted to keep the focus of the parade on Irish culture with a lighthearted family celebration, and the protest didn't fit the mold.
Lee Anne Walker: "I'm disappointed. I don't want to pick a fight, I don't think they gave us a fair chance."
Operation Democracy told us that instead of marching in the parade, they would be passing out fliers on the sidewalk.
Just before our 10:00 newscast we spoke with the president of the Hibernian Society, who told us this was the first she'd heard of this issue. She said the Irish have traditionally stood up for the right to have a voice. She said she would like the society to talk about the issue and possibly reconsider.
×