Estimated read time: 3-4 minutes
This archived news story is available only for your personal, non-commercial use. Information in the story may be outdated or superseded by additional information. Reading or replaying the story in its archived form does not constitute a republication of the story.
John Hollenhorst Reporting Oceans will rise, world temperatures will sizzle and northern Utah will get warmer and wetter. That may sound like a sci-fi movie, but that's what three experts predicted today as they appeared before a state panel appointed by the governor.
Part of their message is meeting some resistance at the policy-making level.
Al Gore scored a hit with his chart-heavy but Oscar-winning movie linking greenhouse gases to global warming. The centerpiece was the so-called fork-lift scene, with a chart on rising levels of carbon dioxide in the atmosphere.
Al Gore Jr., "An Inconvenient Truth": "You've heard of 'off the charts.' Within less than 50 years it's going to be here."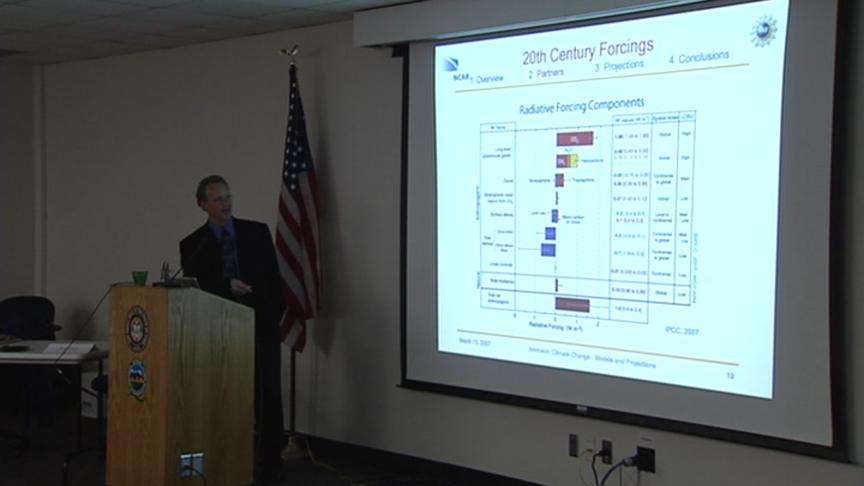 Dr. David Chapman, department of geology & geophysics, University of Utah: "People are energized by that film. They ask me about its accuracy, and I believe that it's very accurate."
David Chapman is one of three scientists who briefed a special task force appointed by Governor Huntsman. They predicted the world average temperature will climb four or five degrees, Fahrenheit, with unpredictable but potentially drastic effects. They say the best science indicates it's almost certainly linked mostly to greenhouse gases from human activity. Effects in our region will be significant.
Dr. Fred Wagner, Utah State University: "Temperature and precip are going to increase here in the west, including precip."
Fred Wagner said our snowpack is already a declining resource. But it's hard to say if global warming is good news or bad news. Utah's precipitation will spread out through the seasons, hurting some, helping others.
Dr. Fred Wagner: "We won't have a big spring runoff, at least as big as we've had in the past. And it's going to be distributed more through the year."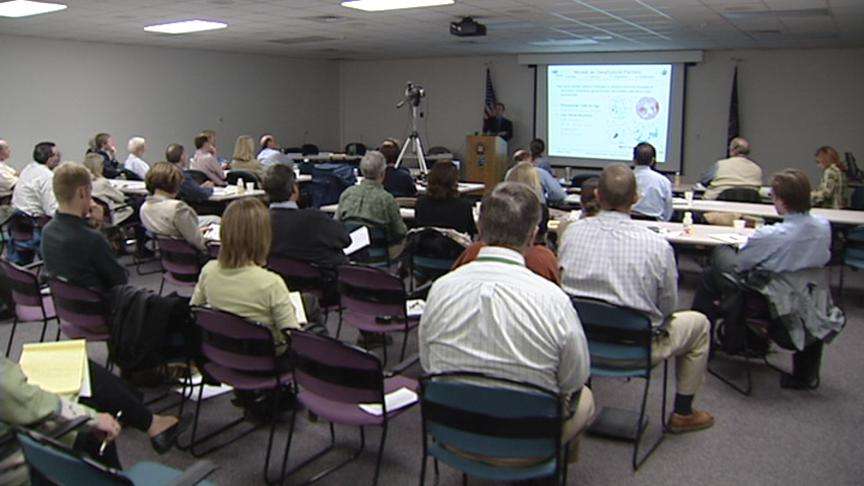 And how sure are they, scientifically?
Dr. Fred Wagner: "I can't put a figure on it, but I'd say it's likely. How's that? Probable!"
Dr. Laura Nelson, Governor's energy policy advisor: "We definitely recognize that the climate is changing. "
But Laura Nelson, chairwoman of the governors' task force, says she needs more evidence on the degree to which human activity is the cause.
Dr. Laura Nelson "I wouldn't say it's skeptical. I would say it's balanced. I think as we try to develop a set of recommendations, I think there is a great deal of uncertainty."
Dr. David Chapman: "We shouldn't be debating the science, because the science is secure."
Utah did not join five other western states that recently took a stand to get energy from cleaner sources.
Dr. David Chapman: "I think we need to do more."
But Nelson says major emission cutbacks need to be based on good science, so they don't do unjust economic harm.
Dr. Laura Nelson: "We'll certainly continue our scientific evaluation, but I just want to make sure as we come into this that we're very balanced as to how we set the policy."
Nelson says Utah has already outpaced other states in energy conservation programs.
An international panel comprised of hundreds of top climate scientists recently concluded that emissions from human activity are very likely the major cause of global warming.
×
Most recent Utah stories