Estimated read time: 6-7 minutes
This archived news story is available only for your personal, non-commercial use. Information in the story may be outdated or superseded by additional information. Reading or replaying the story in its archived form does not constitute a republication of the story.
Lori Prichard Reporting
produced by Kelly Just**Update:**
Certified Decontamination has conducted its own meth tests at this house. Company owner Michael Rowzee says all three results came in under the state decontamination standard of 1.0. Rowzee also notified KSL of a possible mold problem. While no mold has been seen, Rowzee says a mold detection dog gave positive indications at two locations.
"It happens time-to-time, such as this case, where we can't discover the cause until we remove carpets or before we perform destructive inspections in enclosed areas," said Rowzee. "Our work is guaranteed, which means we will not stop remediation until we find the mold and correct the problem."
Rowzee believes mold may have made the Sirstins family sick, not the meth contamination.
---
KEARNS -- A Kearns mom called KSL for help, concerned that the home she and her children had been moved into was making them sick. A KSL 5 News investigation quickly discovered this home has a troubled past with meth contamination -- something her landlord never disclosed.
House with a history
Misty Sirstins said she knew something was wrong shortly after moving into her new house.
"I honestly didn't know what was going on," she said. "For a minute there, I thought something serious, like maybe I had cancer."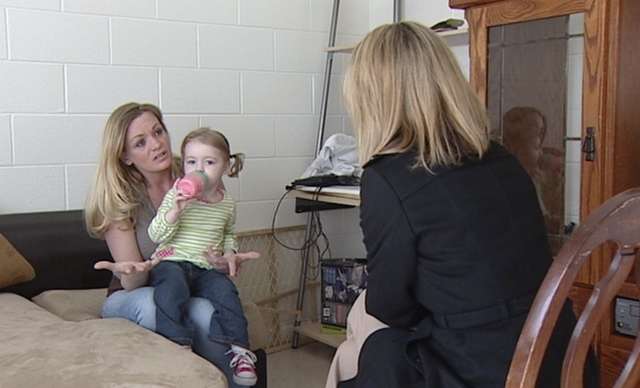 Sirstins said she and her two children kept getting sick. Dark circles had appeared under their eyes, it hurt to breathe, and their eyes burned while in certain rooms.
During that time, some neighbors let Sirstins in on the history of the home where she was living. They suggested she watch a KSL 5 News Investigation from July 2008 on vacant meth houses. Sirstins' house was prominently featured in the piece.
"They assured me it was not a meth house," Sirstins said. "But then I found your guys' KSL clip, which proves it was."
Sirstins is talking about her landlord: the Housing Authority of the County of Salt Lake. The nonprofit public housing agency has owned Sirstins' home for decades.
Nearly two years ago, the previous tenant had to move out after discovering the home was contaminated with methamphetamine residue. The housing authority was forced to decontaminate the place.
In order to be declared safe, the Salt Lake Valley Health Department requires post-cleanup tests to prove all meth residue has been removed. Health department records show those tests did come back negative.
The housing authority then remodeled the house and moved Sirstins in without disclosing the home's checkered past.
When Sirstins finally learned the truth, she contacted the housing authority to tell officials she thought the house was making her family ill.
The housing authority immediately agreed to move Sirstins. Not ready to accept that offer, Sirstins took her family to a hotel and asked the agency to test her home for meth. The housing authority refused, saying there was not enough evidence to warrant any tests.
New results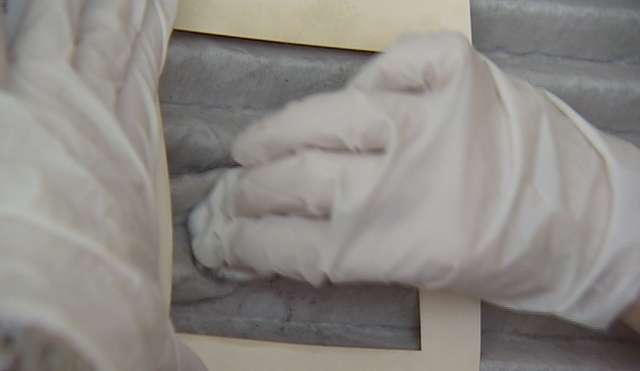 KSL stepped in and conducted two meth tests on the house; Sirstins conducted another two. All four came back positive.
KSL's Lori Prichard took those results to the housing authority. Agency director, Kerry Bate dismissed them, saying, "Our understanding was that, first, these levels weren't high enough to impact a human being's health."
When it comes to meth levels, the Utah Department of Health has adopted a health-based standard. It requires decontamination when meth is detected at 1.0 micrograms of meth per 100 cm2.
One of the four meth tests KSL 5 oversaw came back just above that limit, at 1.45 micrograms of meth per 100cm2. Another test was more than double the state limit, at 2.4 micrograms of meth per 100cm2. The two other tests registered just below the state's 1.0 standard.
The man who performed the decontamination of Sirstins' home, Michael Rowzee, downplayed our results.
"It's not an amount where we would expect to have any physiological effect on a child at all," said Rowzee, a certified decontamination specialist, responding to Sirstins' concerns the level of meth residue in the home was making her children ill.
"But are you a medical doctor?" questioned Prichard.
"I am not a medical doctor," Rowzee responded.
State toxicologist Dr. Christina McNaughton is not a medical doctor either. Instead, she has a Ph.D. in environmental toxicology. She said the effects of meth on children, at the levels KSL found are clear.
"Some jitteriness, some nervousness," McNaughton said, "some delays in ... declines in IQ."
What is not clear in this situation is how meth made it back into this house. Sirstins is adamant it was not her. The housing authority does not have an answer.
"I have no way of knowing what happened to the house after we cleaned it, except that we cleaned it," Bate said.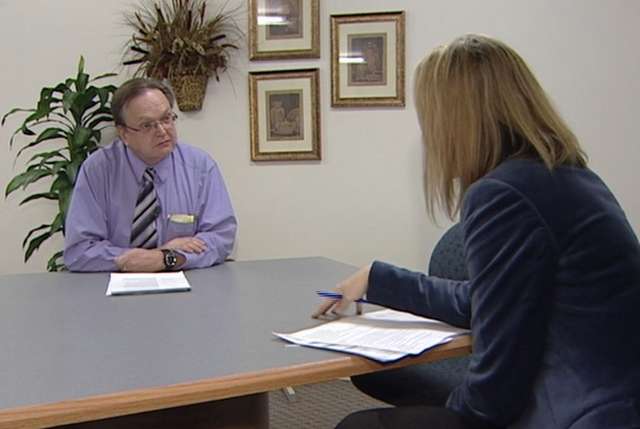 "They put a lot of money into it," observed Sirstins, "all new carpet, new paint; and now it's just wasted money I think."
Wasted money because even though the housing authority said the home was safe to live in, it has been shut down once again by the Salt Lake Valley Health Department.
To make sure no other family ended up in a similar situation, Sirstins filed a complaint with the Salt Lake Valley Health Department and turned over her test results.
"I can't believe the people you're supposed to trust and go to for help actually places you in places like this," Sirstins said.
The housing authority has admitted it should have told Sirstins she was moving into a former meth house.
"After looking in hindsight, I think that was a mistake we made," said Bates. "I think we would have served her and ourselves better to share that with her."
Earlier this week, Sirstins and her children moved into another apartment complex owned by the housing authority.
Data check
In order to verify that others living in public housing were not also living in former meth homes, KSL News obtained records on all the properties owned by the Housing Authority of the County of Salt Lake. We merged that data with homes that are listed with the Salt Lake Valley Health Department and the Drug Enforcement Agency as being contaminated with meth. We found no other currently listed meth-contaminated homes that are owned by the housing authority.
Recontamination theory
While the exact cause of recontamination is unknown, the specialist who decontaminated Sirstins' home threw out an interesting theory.
Rowzee said the meth could have come from the construction workers who remodeled the house prior to Sirstins moving into the home. In fact, a 2007 study published by the National Survey on Drug Use and Health found a high proportion of drug use among construction workers.
E-mail: iteam@ksl.com
×
Related links
Most recent Utah stories