Estimated read time: 2-3 minutes
This archived news story is available only for your personal, non-commercial use. Information in the story may be outdated or superseded by additional information. Reading or replaying the story in its archived form does not constitute a republication of the story.
Sandra Yi Reporting The teenager from Bountiful accused of killing his mother and stuffing her body in a freezer was back in court today. A judge heard arguments about whether police seized evidence illegally.
Jeremy Hauck showed no emotion during the hearing this morning. His attorney would like to see the teen go free because of a technicality.
This was the second suppression hearing in this case, and there's a lot riding on the judge's decision. Prosecutors say police had just cause to go in to the victim's home. But the defense says they didn't, and since police went into the home without a search warrant, the evidence they have, including the victim's body, should be thrown out.
The hearing this morning, centered around testimony from Larry Garlock. He called police to check on his sister-in-law. Garlock urged officers to go into Hauck's Bountiful condo and testified that, if police didn't, he would have gone into the home, by breaking a window.
Todd Utzinger, defense attorney: "How the state can say that he had planned to do that when he didn't even know what the windows were like, are beyond me."
Hauck's defense attorney says Garlock never talked about his plan to break into the home until after the defense filed its motion to suppress evidence. The defense says Garlock and the state knew the legal implications of that motion. But prosecutors called it absurd.
Bill McGuire, Davis County prosecutor: "Clearly, I think he could not be held to believe that, since the police didn't go in. He had to say that he would have gone in to merit something legally for the state. That just isn't the case."
Bill McGuire, prosecutor: "Clearly we can't expect people who don't know the law to know that their actions will be scrutinized in a certain way and they should act in a certain way."
Todd Utzinger, defense attorney: "We don't know what happened. But even assuming it's him, when the state goes in without a warrant they always run the risk of having evidence excluded, and that's a risk the officers took here."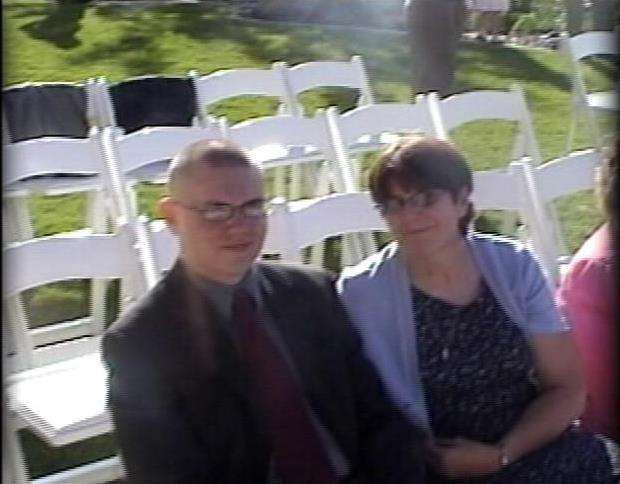 Jeremy Hauck is accused of shooting his mother Laura in the head, slitting her throat and then stuffing her body into a freezer. Police found Laura Hauck's body last year on August 7. Police arrested Jeremy in a motel in Montanna.
The state argued that police did have just cause to go into that house, but the defense wants this case to be thrown out.
Both sides will be filing some more paperwork with the courts. The last day for that is on April 4. The judge will make a decision sometime after that.
Prosecutors say that no matter which way it goes, we can expect an appeal.
×
Most recent Utah stories