This archived news story is available only for your personal, non-commercial use. Information in the story may be outdated or superseded by additional information. Reading or replaying the story in its archived form does not constitute a republication of the story.
Ed Yeates ReportingIn a monumental move Congress has approved more than 250-million dollars for phase one of a massive earthquake and volcanic hazard project, called EARTHSCOPE. Our own infamous Wasatch Fault will fall under Earthscope's watchful eye.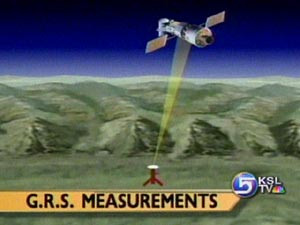 For the first time, the western United States is going to become a living laboratory where every blink and hiccup from earthquake faults and volcanoes will be watched and studied around the clock. The Government is beginning with the Western United States because that's where the boundary is between the North American plate and the Pacific plate. These are huge masses of land that are grinding against each other and pulling apart.
Dr. Robert Smith, University of Utah Geophysics: "It's like a ship of discovery. This is the first time we've had this enormous capability of modern instruments that we're going to be able to put it all together in one picture."
Two to three thousand seismographs and more global positioning satellite units will cover everything from places like the San Andreas Fault in California to Utah's Wasatch Fault to the volcanism in Yellowstone Park. Instruments will look beneath volcanoes and beneath faults at depths of several thousand miles.
Dr. Smith: "We can see almost in real time how they interact with one another. And that will give us a whole new view of the earth and how the earth is deforming."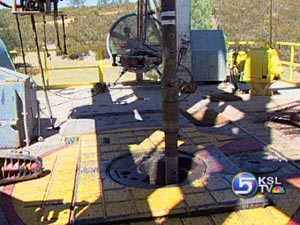 Through the National Science Foundation, geologists, including those from Utah State University, have already drilled a two mile deep hole in the heart of the San Andreas Fault for the first ever underground observatory. And this is only the beginning.
Gregory van der Vink, Director, Earthscope: "We're going to be installing sensors and observatories at over three thousand locations across the United States."
Dr. Robert Smith at the University of Utah was chairman for Earthscope when it was first proposed to Congress.
Dr. Smith: "We'll be able to see, for example, if there was a large earthquake in the Pacific northwest, how its waves might immediately trigger something in the interior west."
How an earthquake in Alaska might trigger volcanoes in the United States, how a California quake might trigger renewed activity in Yellowstone Park or movement along a fault in southern Utah.
Utah's observatory will get 30 new instruments stretching across the basin and range. Earthscope will look at how the Great Basin is stretching like a piece of taffy. Is the breaking point on the Wasatch Fault or any number of faults that march westward all the way to the ocean? We know it's already stretching between here at Nevada, perhaps as much as a quarter to a half inch per year.
Dr. Smith: "We'll be able to see what part is more likely to have a higher stress and therefore the higher capability to rupture."
Earthscope begins in the United States, but from here the concept could go worldwide. Dr. Robert Smith says it will, for the first time, be a true telescope looking down into the Earth.
×