Estimated read time: 2-3 minutes
This archived news story is available only for your personal, non-commercial use. Information in the story may be outdated or superseded by additional information. Reading or replaying the story in its archived form does not constitute a republication of the story.
Alex Cabrero Reporting"We're gonna miss him. There's a certain hole in our family that's not gonna be filled."
The father of the pilot whose plane crashed in Tooele County says his son loved flying and can't imagine what went wrong. The pilot and two passengers died in that crash late last night.
The passengers were a husband and wife, celebrating her birthday by eating dinner in Wendover. They were one their way back to Salt Lake when the aircraft broke up in flight.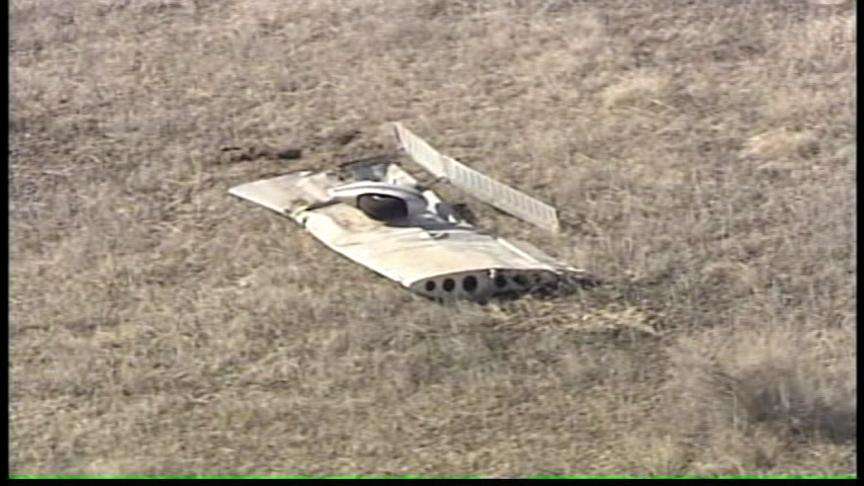 Eric Henderson, the pilot, has a little girl who's only eight days old and will never know her father personally, but she has some pictures of her father holding her after she was born. Now those pictures and memories are all that's left for the family.
Eight days ago was one of the happiest days in Eric Henderson's life. There was no way he, his wife or his newborn girl could know it was also one of his last days.
Leo Henderson, Eric's father: "From the looks of the wreckage, they probably died on impact."
Leo Henderson still can't believe his oldest son is gone. Leo himself is a retired airline pilot and says Eric always wanted to follow in his footsteps.
Leo Henderson: "He loved flying. His aspiration was to become an airline pilot."
But for all the hours spent in the air, flying and learning about airplanes, what could've gone wrong is still a mystery. It might have been strong winds or even a terrible storm his son got caught in. But even still, if it was possible to fly out of it, Leo says his son would have.
Leo Henderson: "I'm sure he struggled all the way to the ground."
Henderson was flying Jehrid and Angela Miller back from Wendover, celebrating Angela's 35th birthday. They were also killed in the crash.
Jenni Hall: "It's a big loss for everybody."
Jenni Hall was a close friend of the Millers. They spent a lot of time together.
Jenni Hall, friend of the Millers: "Jehrid would come and snow-blow my driveway all the time, and Angie just finished school, and we were getting ready to go out and celebrate, and it was her birthday. It's just so sad."
Leo Henderson: "We're gonna miss him. There's a certain hole in our family there that's not gonna be filled."
The Millers leave behind two children. Henderson leaves behind a wife and three children. A fund has been set up in Eric and Raquel Henderson's name at any Key Bank branch.
The investigation as to what caused his plane to crash continues.
×
Photos
Most recent Utah stories