Estimated read time: 2-3 minutes
This archived news story is available only for your personal, non-commercial use. Information in the story may be outdated or superseded by additional information. Reading or replaying the story in its archived form does not constitute a republication of the story.
OGDEN -- Love it or loathe it, Valentine's Day is coming up. While surveys indicate people plan to spend less this year on gifts and flowers, they still plan to spend.
According to a Bloomberg report, people will spend just over $100 in stores; online shoppers will spring for more than $200. That sounds like a lot, but those numbers are down from recent years. The one gift expense that is up: chocolate.
---
180 million Valentine's Day cards are exchanged annually, making it the second-most popular greeting-card-giving occasion. -Hallmark
---
It's a sweet life for Ruth Kendrick, owner of Ogden-based Chocolot.
"Chocolate is always in charge," Kendrick says. "It lets you play a little, but you've got to follow the rules."
She may follow the rules, but she also pushes them with her molded and colored cocoa butter-designed chocolates. They catch a lot of customers by surprise.
"They'll say, 'Oh, they're too pretty to eat!' And I'll tell them they'll get over it," Kendrick says.
Thursday she worked on a new chocolate-pineapple rum, just in time for Valentine's Day. She won't know how many she's sold until after the holiday.
Top Ways to Celebrate Valentine's Day
| | |
| --- | --- |
| Greeting Cards | 65% |
| Date Night | 44% |
| Candy | 38% |
| Flowers | 32% |
| Gift Cards | 29% |
| Plush | 21% |
| Other Gifts | 17% |
| Perfume/Cologne | 12% |
| Jewelry | 11% |
"They keep coming and going, and we don't keep count," Kendrick says.
It may be the tastiest Valentine's Day gift, but chocolate isn't the only thing people are buying for their sweethearts.
"Usually, each year, we send out between 75 to 100 dozen roses, arranged," says Emily Valquinto, who works at the Window Box in Layton.
That doesn't account for the roses the last-minute gifters pick up, and the numbers don't account for those who go all out.
"I'm sure there will be roses and candy, lovey-dovey treats," said Window Box customer Trent Hurst. "I'm kind of a romantic."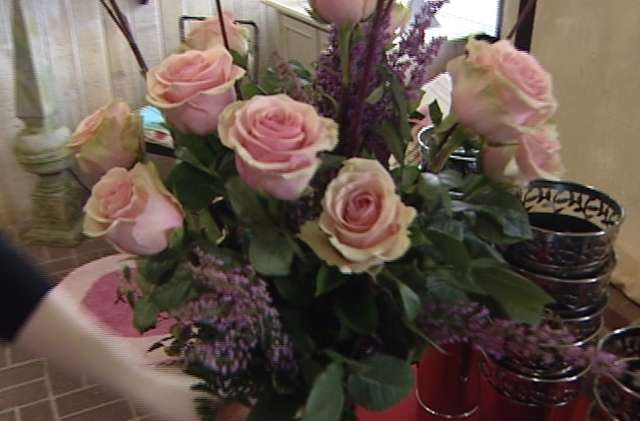 Don't have a sweetie? You're not alone: More than 40 percent of Americans aren't hitched. Across the nation, the median age for marriage is 28 for men and 25 for women.
You'll get hitched first living in, you guessed it, Utah -- where the average marriage age is 24. You'll wait a little longer for love in Washington, D.C. The average age there is 30.
Technology also comes into play when it comes to love. According to a 2009 Survey by Retrevo.com, iPhone users ranked potential dating partners with cool gadgets more attractive than those with a college education.
E-mail: sdallof@ksl.com
×
Related links
Most recent Utah stories