Estimated read time: 2-3 minutes
This archived news story is available only for your personal, non-commercial use. Information in the story may be outdated or superseded by additional information. Reading or replaying the story in its archived form does not constitute a republication of the story.
LAYTON -- Prosecutors said Wednesday the pest control technicians could face charges of manslaughter or negligent homicide for the deaths of Rebecca and Rachel Toone, depending on how the investigation goes.
Police believe they were exposed to deadly phosphine gas in their home in Layton.
No one thinks it was anything but an accident, and the Toone family passed the word they've forgiven the technician.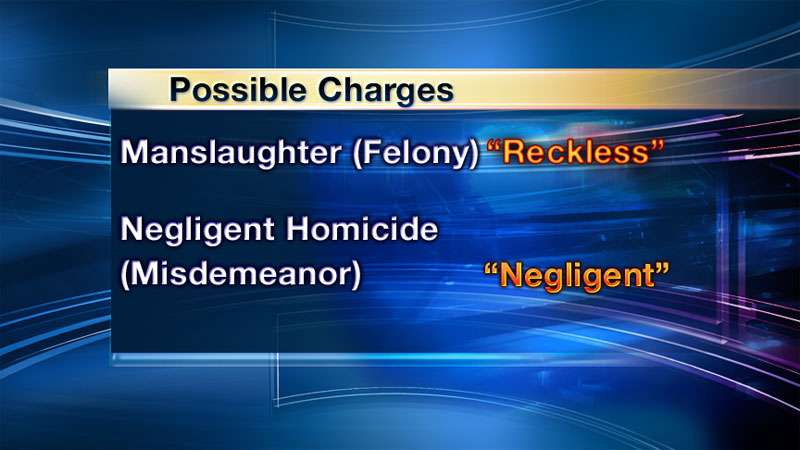 But whether he and his company are charged revolves around two crucial words in the law: "reckless" and "negligent."
As neighbors pitched in to help the Toones move back in, painful reminders of two little girls were taken out to ease the family's transition.
Authorities believe toxic chemicals placed in rodent burrows by an exterminator produced phosphine gas. It seeped from the lawn into the home, leading to the deaths of Rachel and Rebecca.
The family tragedy has rocked Layton.
Layton City Councilman Scott Freitag said, "Everybody's been very concerned for them and been shocked as each day has brought more tragedy for the family. It has struck home for those who live in Layton."
A family spokesman said the Toones feel not anger but compassion for the exterminator.
Related:
A relative of the Toone family said in a statement, "They are heartbroken for their loss, but also for others impacted by this, including the technician [the exterminator] and others. They have already forgiven all involved and want all to be able to move forward after the tragic loss."
But prosecutors are waiting for the police investigation to wrap up before deciding whether to file criminal charges. First, they need clear evidence of the cause of death.
Assistant Layton City Attorney Steve Garside said the autopsies have been completed but "we don't have the toxicology results yet."
Charges of manslaughter, a felony, or negligent homicide, a misdemeanor, are possible. But the evidence would have to show the exterminator was either "reckless" or "negligent" in handling high-risk chemicals.
Garside explained, "If someone knows there's a risk out there and they consciously disregard it, that would be 'reckless' and would result in a manslaughter charge in a death situation. In 'negligence,' that risk is out there and they maybe didn't know it. But they should have been aware of that risk."
The exterminator himself told KSL Wednesday it's a tragedy. Cole Nocks said he doesn't want to comment except to say, "My heart goes out to the family. I feel the pain of the family."
E-mail: hollenhorst@ksl.com
×
Related stories