Estimated read time: 3-4 minutes
This archived news story is available only for your personal, non-commercial use. Information in the story may be outdated or superseded by additional information. Reading or replaying the story in its archived form does not constitute a republication of the story.
LAYTON -- Three days after 4-year-old Rebecca Toone died from complications associated with exposure to a toxic pesticide, her 15-month-old sister Rachel also passed away.
Soon the Toone family will come back home, and friends are clearing away the small, painful reminders that 4-year-old Rebecca and 15-month-old Rachel won't be coming home with them.
"I don't know what I would do if I was in their position," one neighbor said.
From those neighbors and friends to the firefighters and National Guard members -- usually strong in the toughest of situations -- the shocking and tragic deaths of the Toone girls have devastated the community.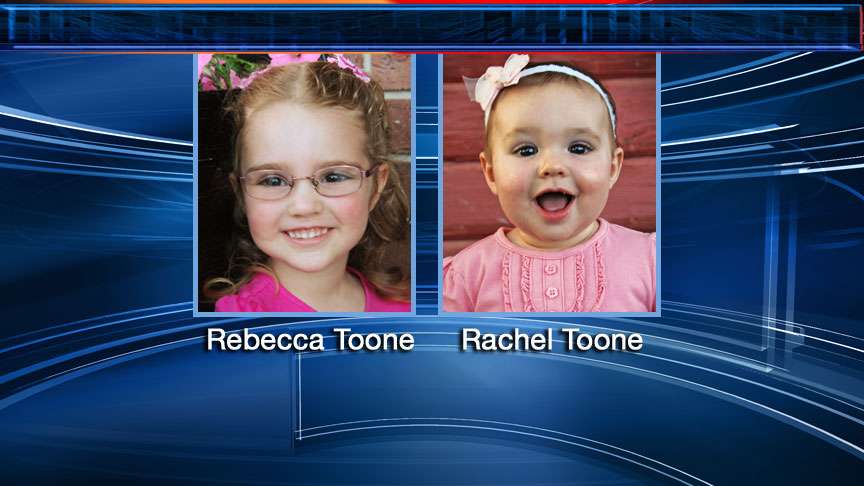 "Going into the house and seeing the children's toys still on the floor, seeing their clothes and their bedrooms and where they slept and where they lived, it really hits hard," said Lt. Col. Tyler Smith, of the Utah National Guard's 85th Civil Support.
Salt Lake County fire spokesman Scott Freitag said, "It's struck home for those who live in Layton, particularly for those who know this family and know their cute little daughters that they've lost."
Several neighbors in the area also spoke to KSL News about the recent news of Rachel's death. Many say they are having a hard time explaining to their kids or younger brothers and sisters about what has happened.
"They understand what is going on," said one parent. "They're just thinking the same, that it's just sad."
Related:
Many neighbors did not want to go on camera out of respect for the Toone family, but one neighbor, Gwen Haskett, said counselors will be at the school the two older Toone children attend.
She also said ward members of The Church of Jesus Christ of Latter-day Saints will be doing everything they can to help prepare the house for the family to come home.
The Toones have remained publicly quiet, but through a written statement said Wednesday: "In the aftermath of the passing of our two daughters, Rebecca and Rachel, we have been overwhelmed by the outpouring of love and support from our community. We applaud the hard work of those investigating this tragedy and do not wish to make any comment regarding their findings while they continue their investigation." [CLICK HERE to read the entire family statement]
They'll be moving forward to life without little Rebecca and baby Rachel, as prosecutors determine whether criminal charges will be filed against Bugman Pest and Lawn, and the technician who planted Fumitoxin pellets in their yard.
"They've completed the autopsies," said Assistant Layton City Attorney Steve Garside. "We don't have the toxicology results yet."
Prosecutors said Wednesday the exterminators could face charges of manslaughter or negligent homicide, depending on how the investigation goes.
KSL also spoke with an extended member of the Toone family Wednesday morning. He said the girls' parents don't feel anger toward the Bugman Pest and Lawn technician who put the chemical in their lawn, but rather feel concern for him during this difficult time.
Funeral services for the girls will be held this weekend.
Contributions to assist the family may be made to the Rebecca and Rachel Toone Trust Fund* at any office of Wells Fargo Bank.
------
Story compiled with contributions from Jennifer Stagg, Shara Park and Mary Richards.
-----
*KSL.com has not verified the accuracy of the information provided with respect to the account nor does KSL.com assure that the monies deposited to the account will be applied for the benefit of the persons named as beneficiaries. If you are considering a deposit to the account you should consult your own advisors and otherwise proceed at your own risk.
×
Related links
Related stories
Most recent Utah stories