Estimated read time: 1-2 minutes
This archived news story is available only for your personal, non-commercial use. Information in the story may be outdated or superseded by additional information. Reading or replaying the story in its archived form does not constitute a republication of the story.
Sandra Yi Reporting Salt Lake City Police are asking for help identifying a suspected rapist. They released surveillance pictures in the hopes that someone will recognize him.
The man met his victim at a downtown nightclub, Club Exchange, back on February 3.
Security cameras caught the suspect on tape. These are surveillance photos that were taken in the lobby.
The suspect, who goes by the name Tyson, is wearing a track jacket and jeans. Police say the victim has seen these pictures and is confident that this is the person who attacked her.
She told police she met Tyson at the club and then drove with him to the area of 400 East and South Temple. She says they got out of their car to take a walk and that once they were out of other people's view, Tyson dragged her underneath a truck and raped her.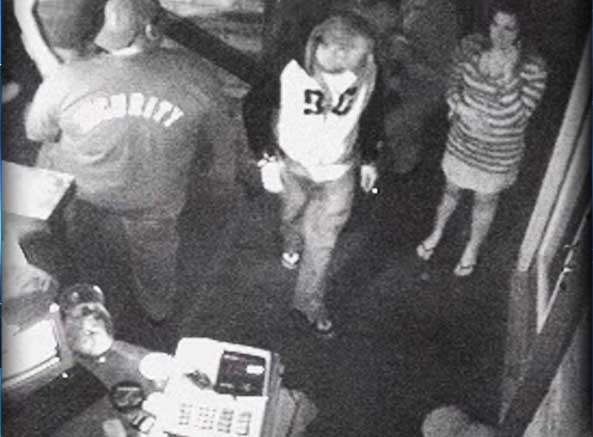 Police say he threatened to kill her if she screamed for help.
Sgt. Rich Brede, Salt Lake City Police Dept.: "He made some threats that he would harm her if she didn't cooperate."
Sgt. Brede: "He's a dangerous person, and he could make do on his threats; we don't know that."
Police say after the attack the suspect took off. Police hope someone who sees these pictures will recognize the man. He does have some distinguishing features. He's in his early 20s, is about 5'11", 160 pounds. He has strawberry blond hair and a tongue ring. Again, the suspect goes by the name of Tyson.
If you have any information, call Salt Lake City Police.
×
Related links
Most recent Utah stories