Estimated read time: 2-3 minutes
This archived news story is available only for your personal, non-commercial use. Information in the story may be outdated or superseded by additional information. Reading or replaying the story in its archived form does not constitute a republication of the story.
Ed Yeates Reporting A clinical trial has begun in Salt Lake, testing a one-time injection of an antiviral drug to shorten the duration and severity of the flu.
Why is this particular experiment so significant? I went to the Foothill Family Clinic to find out.
A number of antiviral drugs are available for treating the flu. But this clinical trial, if it works, might have some far-reaching applications.
As history shows, flu pandemics have not been kind to us. Whether it's the bird flu or some other strain of influenza, we'll need more ammunition than just vaccine to fight the next pandemic. That's why the Center for Disease Control has more than just a passing interest in the antiviral drugs. This clinical trial in particular involves a one-time injection.
James Peterson, M.D., Foothill Family Clinic: "It's the same class of medication. One big goal of the study is to answer that question: How well will it work? And early studies in the laboratory suggest it works as well as current antivirals."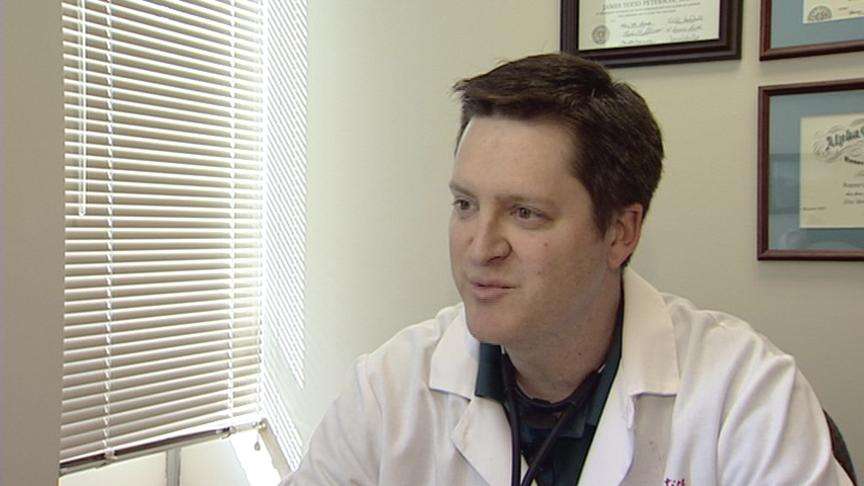 Any patient with this season's garden variety of ailments has the option to participate in the trial, IF they test positive for influenza, and if they're in the first 48 hours of sickness. How sick is sick when you have the flu? Just talk to a former victim.
Sauna Gentry, former flu patient: "We had been running errands and just doing our everyday normal activities and all of a sudden, within two hours, I was in bed with a fever of a hundred-plus, and I was miserable."
So in this inventory of patients, Foothill researchers are looking for only those with the real McCoy, the real flu.
Dr. James Peterson: "Two thirds of the patients on the study will receive the study drug, and one third will receive the placebo."
If the single injection works, it will not only be easier to give, but in a pandemic it could be used in mass clinics to diffuse the spread and severity of the illness in the absence of vaccine, and people would be back on their feet in a matter of days.
Dr. James Peterson: "The antivirals appear to be beneficial for any strain, including the bird flu. And that's why there is such great interest."
Those accepted in the clinical trials pay nothing for the injection or for any follow-up care.
×
Most recent Utah stories