Estimated read time: 1-2 minutes
This archived news story is available only for your personal, non-commercial use. Information in the story may be outdated or superseded by additional information. Reading or replaying the story in its archived form does not constitute a republication of the story.
Ed Yeates Reporting Another milestone today for Kendra and Maliyah Herrin. The Utah girls celebrated their first birthday since being separated as conjoined twins.
This was a special time for family to celebrate not only a birthday, but also the remarkable progress of these two girls. Maliyah and Kendra were released from Primary Children's Hospital last September, no longer joined together, but as two separate four-year-olds. Though still bonded as sisters, physically separate now, they're going their own way as they turn five.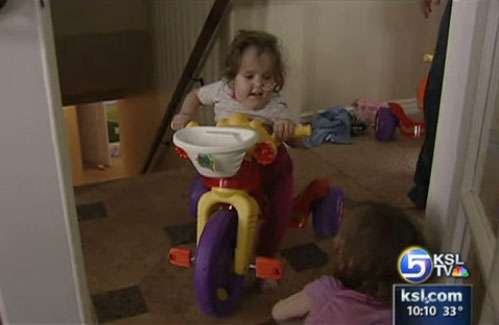 Kendra can stand on her one leg, and pull herself up on almost anything. Maliyah is doing well, too, and will probably catch up with her sister once she gets a kidney transplant from mom, which according to Erin, is just weeks away.
Erin Herrin: "I don't think we have to jump through any more hurdles. I think we're about done - waiting for the doctors to finalize planning it and set a surgery day."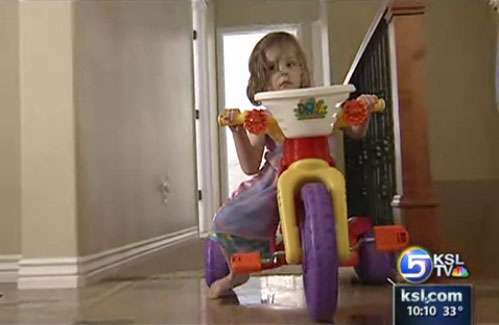 Kendra and Maliyah's birthday is actually tomorrow, Monday, but the family wanted to celebrate today. It was cold and snowy outside, but that didn't stop the twins from trying out their birthday presents inside.
Two three-wheelers. The girls will have to learn to peddle, each with one leg. But they'll probably do it just like they've tackled everything else so far.
The Herrin's plan to talk with Shriner's Hospital about the possibility of a prosthetic leg for each girl. They'll learn to walk first on crutches. But Erin says Kendra is already excited for a prosthesis.
×
Most recent Utah stories