Estimated read time: 2-3 minutes
This archived news story is available only for your personal, non-commercial use. Information in the story may be outdated or superseded by additional information. Reading or replaying the story in its archived form does not constitute a republication of the story.
John Daley ReportingOlympic gold medalist Rulon Gardner heads to Boston today for a speaking engagement with a new story of survival to tell. He and two friends made it through a plane crash in Southern Utah over the weekend.
Rulon Gardner, Olympic gold medalist: "As soon as we sat down I said, 'Let's pray. Let's ask for strength because we can't do this by ourselves.' "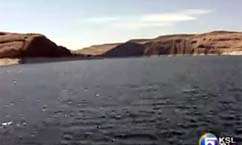 Rulon Gardner went from Star Valley in Wyoming to become one of the stars of the 2000 Olympics in Sydney. He fought off the Russian champion that day. Now he's got another amazing story to tell about fighting for survival.
Rulon Gardner: "I'm like, 'Hey, you gotta come help me.' There's no way I could make it there. I actually started going down and the water was coming in and I was saying, 'Hey this doesn't look good. There's a chance you may drown.'"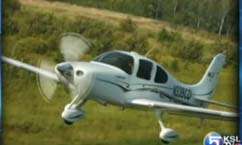 Gardner was in the passenger seat on a sightseeing tour around the Lake Powell area in his friend's small propeller plane. They were flying low near Good Hope Bay when the plane clipped the water.
Rulon Gardner: "We kind of came in and we skipped once and we hit a second time. And that's when it dug in. The propeller stopped and then it just spun us and we kind of went nose down in the water. As soon as we started spinning we said, 'Hey get your seat belts off and get out.'"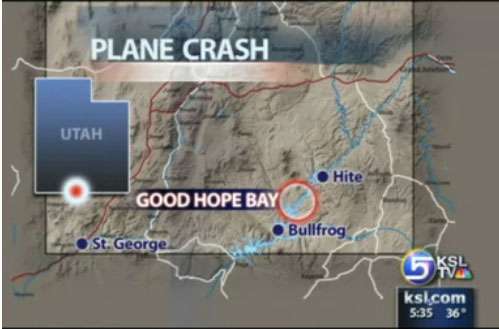 All three men survived and then swam for more than an hour in 44-degree water to reach the shore. One key to Rulon's survival, as the others swam ahead to shore, he did the backstroke.
Rulon Gardner: "Backstroke I could breathe. No issues. I could kick with my feet if my arms got tired, and I just started kicking across the lake."
They spent the night in freezing temperatures with no fire or shelter. They were able to flag down a passing fisherman Sunday morning who took them to Bullfrog.
None of the three had life-threatening injuries.
This is the latest in a string of amazing survival stories. In 2004 he was involved in a serious motorcycle accident when hit by a car. In 2002 he was stranded overnight in the Wyoming wilderness while snowmobiling, and lost one of his toes to frostbite.
He says this time his toes are OK, and so is his spirit.
Rulon Gardner: "You know to hear that, I knew there was a lot of blessings to get to the shore. You know, it was so surreal. It was like this isn't happening to me."
×
Most recent Utah stories