Estimated read time: 2-3 minutes
This archived news story is available only for your personal, non-commercial use. Information in the story may be outdated or superseded by additional information. Reading or replaying the story in its archived form does not constitute a republication of the story.
LITTLE COTTONWOOD CANYON -- Getting caught in an avalanche is something no skier or snowboarder wants to encounter. But in the event of such an emergency, backcountry rescuers are prepared to handle any situation.
Several agencies worked together at the Snowbird Ski Resort Friday performing drills so in the event of a rescue there can be a good outcome.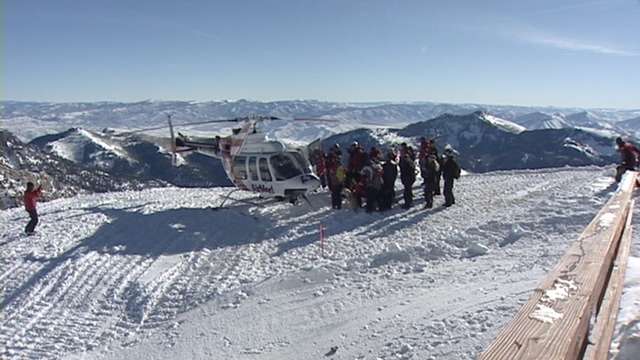 "Practice helps; makes us safe, makes the rescue more efficient," said Dean Cardinale, president of Wasatch Backcountry Rescue.
For Cardinale's organization and the Snowbird Ski Patrol, it's their job to conduct a safe search and rescue whoever needs help. When trying to locate someone buried under several feet of snow, the job can get tricky.
"What we know in rescue is the No. 1 thing that fails is communication," Cardinale said.
Communication between several agencies assisting in the rescue -- such as University of Utah Health Care's AirMed and the Unified Police Department. All those agencies are on the mountain using the latest technologies
"AirMed, we have a long-range receiver we can dangle and find any of the beacons people might be wearing, on snowmobiles or skiers," said Craig Weaver, flight paramedic for AirMed.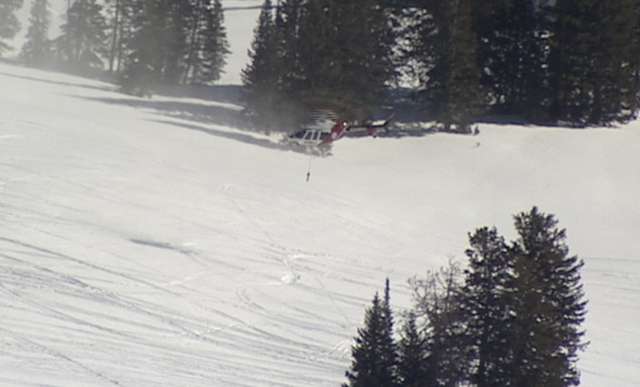 The receivers hang from the helicopter 15 to 20 feet. Once they locate a beacon signal, a marker is lowered so people on the ground can quickly find that person.
"It's really important. Again, it will save hours of finding somebody," Weaver said.
Wasatch Backcountry Rescue said the need for training is more pressing than ever.
"We're seeing many more snowmobilers, snowshoers, backcountry ski-touring parties, snowboards in backcountry, which is a great thing. But what we know is the mountain decides and occasional people get in the wrong spot," Cardinale said.
Wasatch Backcountry Rescue said when you're up in the backcountry, it's all about being prepared. Skiing or snowboarding with someone and wearing a beacon can greatly increase your chance of being found should you get caught in an avalanche.
E-mail: aforester@ksl.com
×
Related links