Estimated read time: 3-4 minutes

This archived news story is available only for your personal, non-commercial use. Information in the story may be outdated or superseded by additional information. Reading or replaying the story in its archived form does not constitute a republication of the story.

SALT LAKE CITY -- Bedbugs are back with their bad bite, and more Utahns are waking up itching all over. The nasty insects have flourished across the country in recent years, but one Utah exterminator now has a secret weapon to battle the bugs.

Meet "Radar" the Beagle. He's the northwest region's only certified bedbug-sniffing dog.

Radar's always raring to go when it's time to zero-in on a bedbug infestation. He showed off his skills Tuesday, quickly finding hidden vials of bedbugs.

**What are Bedbugs?** ![](http://media.bonnint.net/slc/1118/111834/11183497.jpg)Bedbugs are reddish brown, oval and flat, about the size of an apple seed. During the day, they hide in the cracks and crevices of beds, box springs, headboards and bed frames. -*[MayoClinic](http://www.mayoclinic.com/health/bedbugs/DS00663)*

Kevin Thorn, of [Spider Spray](http://spiderspray.com/bed-bug-dog/), bought Radar from a special trainer in Florida. He was a rescue dog before he was trained to track bugs. "There are no monitors like there are for cockroaches," Thorn said. "There's nothing out there like that for bedbugs. But we can find as little as one bug, one egg, with 97 percent accuracy; and it's just absolutely incredible."

They work as a team. Over five months, they've built a track record sniffing out bedbugs at hotels, dorm rooms, apartments, homes -- anywhere the bugs can feed on blood and hide.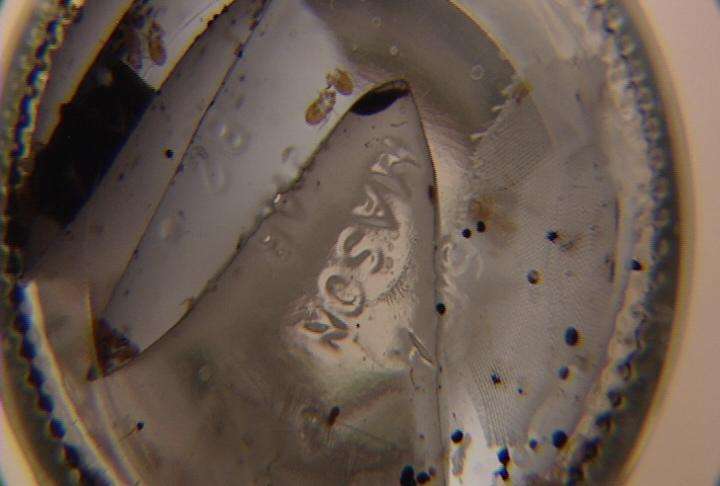 "They'll spread hitch-hiking on people. They'll spread by walking on their own legs, going into the next room. They'll go through electrical outlets," Thorn said.

Bedbugs were widely wiped out a half-century ago but returned with a vengeance this past decade.

Thorn feeds his training colony of bedbugs with his own blood, and he has the red bites on his arm to prove it.

Are they hard to find? Not for Radar. And a University of Florida study confirms properly-trained dogs can find bedbugs with 97 percent accuracy. [CLICK HERE to read the entire University of Florida study]

"At a hotel, at a dorm, at a person's home; the longer it goes, the more they spread out from the bed," Thorn said. "The different places they go, the more time intensive and costly it gets to get rid of them."

Once Radar finds the bugs, Spider Spray uses its other innovation to wipe them out. With a powerful heater and fans, they slowly heat the infested room to 140 degrees, and let it bake for several hours: no chemicals or multiple treatments.

After the intensive heat treatment, Radar goes back through the room to make sure all the bedbugs are gone.

"We trust this dog implicitly," Thorn said. "But, we always confirm his alerts with a visual inspection."

**Did you know…**

Bedbugs are common in crowded lodgings that experience high turnover in occupancy, such as: • Apartment complexes • Dormitories • Homeless shelters • Hotels • Military Barracks -*[MayoClinic](http://www.mayoclinic.com/health/bedbugs/DS00663)*

The little Beagle loves the work. His tail never stops wagging as he eagerly scours the baseboards, the wall sockets and the bed for bugs. "Him and I are partners," Thorn said. "You could say he just will stick with me, but he's not necessarily just a pet."

Radar is a working dog, and needs to be excited about his job. With previous practices, Thorn relied on a visual inspection and several chemical applications, and then hoped all the bugs were gone; now he's sure. He said Radar has never given a false alert on the job that he knows of.

"With 97 percent accuracy, you're problem is taken care of. You can sleep tight tonight," Thorn said.

And the bedbugs won't bite.

The treatment costs from $1,000 to $1,500 for an average home. Right now, Thorn and Radar are working in Colorado, Idaho and Utah.

E-mail: jboal@ksl.com

×
Related links
Related stories
Most recent Utah stories