Estimated read time: 2-3 minutes
This archived news story is available only for your personal, non-commercial use. Information in the story may be outdated or superseded by additional information. Reading or replaying the story in its archived form does not constitute a republication of the story.
SALT LAKE CITY -- It's a Christmas tradition that is poorly misunderstood, and perhaps the most ridiculed food during the holidays. It's fruitcake.
It doesn't help that there is an annual fruitcake toss in Colorado, where participants toss, sling and launch the unwanted food from catapults.
Two local bakeries, however, are fighting to get the often ridiculed dessert some fair treatment.
Renee Backer, owner of Mrs. Backers Pastry Shop at 434 E. South Temple, says she's sticking up for the taunted cake and its poor image.
"It's got a bad wrap, because well, it is nasty," she says. "I've gone to the store and opened up one of those balls that you could play football with and it is nasty."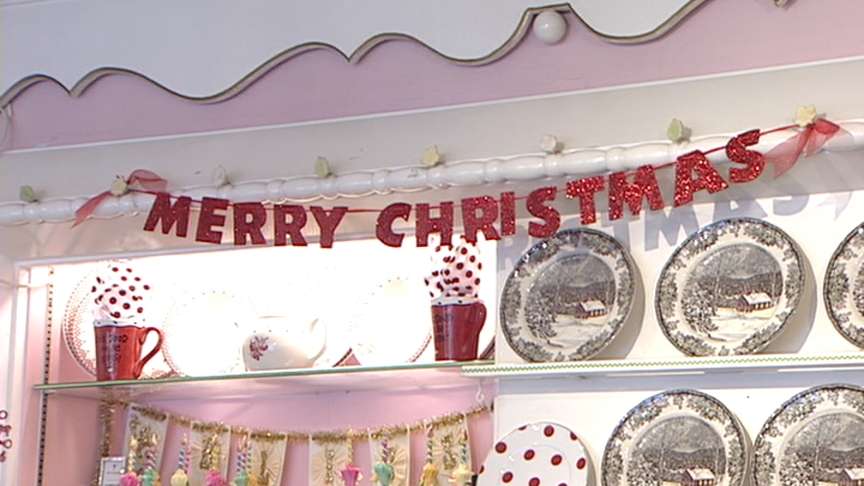 However, Backer says not all fruitcake is bad. The difference between something tasty and something nasty is as simple as the ingredients.
"It has the glaze fruit and it has the pecans," says Backer. "We make them up fresh, we don't freeze it, and that is the whole difference in the taste."
Fruitcake originally began as a way of preserving food. The cake was a way to make fruit last from the summer months, before modern canning and freezing.
Backer says most of her customers looking for the cake are in their later years.
"We sold a lot more of it 30 years ago. The older generation ate a lot more fruitcake," Backer says. "The people in the 50s, 60s, 70s grew up eating it."
The fruitcake isn't so popular now. "The new generation isn't fond of it," says Backer.
Even so, she leaves out samples of her fruitcake during the holidays and says her younger customers unknowingly eat it up.
"People will taste it and they'll say, 'What's this?' and we'll say, 'Oh it's fruitcake' and they go 'Uh-uh, no it's not,'" Backer says.
Steve Borg, owner of Schmidt's Pastry Cottage, which has locations in Taylorsville, Sugarhouse and Holladay, says the long-standing jokes get in the way of people even wanting to try fruitcake.
"They say they don't like it and they haven't even tasted it," he says.
Borg says loyal fans of the cake come in year after year. "As long as they keep coming and wanting the fruitcake, we have to make it. We sell out every year," Borg says.
Regardless of your opinion of fruitcake, it isn't something you can whip up in an afternoon. It takes six hours to bake and can take days to prepare, especially if you soak the raisins in brandy or rum.
E-mail: aforester@ksl.com
×
Most recent Utah stories