Estimated read time: 1-2 minutes
This archived news story is available only for your personal, non-commercial use. Information in the story may be outdated or superseded by additional information. Reading or replaying the story in its archived form does not constitute a republication of the story.
WEST VALLEY CITY -- Firefighters got an early start Christmas morning. A two-alarm blaze broke out at a West Valley City business complex.
The fire started at NESCO Resource, a career staffing company located in a strip mall near 2900 West and 4700 South. Flames quickly spread to two nearby businesses.
"We got three of the units in the strip mall that were on fire," said Chief John Evans of the West Valley City Fire Department. "The fire is basically out at this time. We're doing some overhaul up in the attic space. It's a common attic for all these units."
The shared attic is one of the challenges firefighters faced trying to put out the flames. Crews wanted to contain the fire quickly to avoid further damage.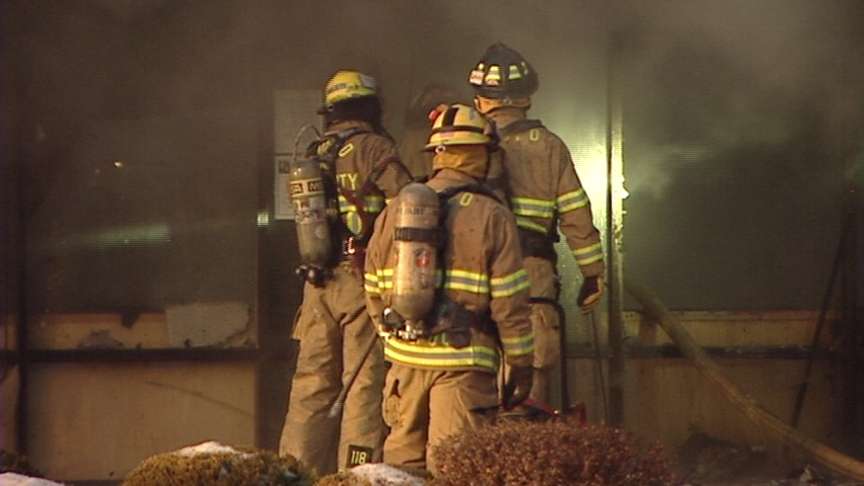 "We're up there making sure everything is out and we think we got it to the three that were initially involved," said Evans.
The two-alarm fire required the resources of 50 firefighters. Fortunately, no one was inside any of the businesses at the time.
"Tough way to start Christmas morning. Two-alarm fire, cold, pretty slick out here. Just hope everybody else is safe for the rest of the day," said Evans.
A lighted Christmas tree was left on in one of the businesses. Crews said they don't know if it had anything to do with the fire.
Damages to the building are estimated at $400,000.
E-mail: aforester@ksl.com
×
Most recent Utah stories