Estimated read time: 2-3 minutes
This archived news story is available only for your personal, non-commercial use. Information in the story may be outdated or superseded by additional information. Reading or replaying the story in its archived form does not constitute a republication of the story.
WOODLAND HILLS -- A huge Christmas Eve feast will take place in a small town in Utah County Thursday night. A group of strangers in Woodland Hills will eat together in the spirit of the season thanks to one woman.
Kim Power-Stilson didn't want anyone to be alone this holiday, so she invited a group of women -- all single mothers or widows -- and their children to her home to celebrate.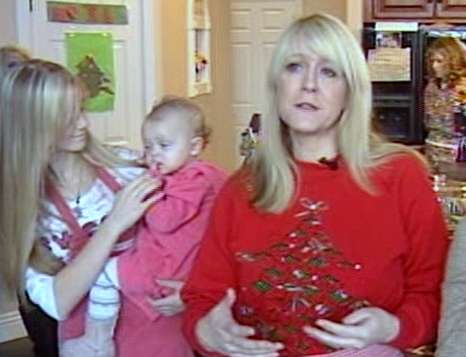 Preparations started early Thursday morning. Kim's husband works all night, so when she heard there were some ladies and their children in the neighborhood who needed some Christmas cheer, she stepped up.
"A couple of people didn't have a place to go, didn't have local family," Kim said. "We decided, well maybe other people are like that too. So, we decided to invite people in."
Kim has three kids of her own. When they heard others didn't have plans for Christmas Eve, they thought it was only right to invite them in.
"We would have just been sitting home alone, but instead we are sharing our Christmas with lots of people and friends who would have been sitting at home as well," Kim said.
Word quickly spread of this holiday feast, and neighbors, friends and family all pitched in.
"We got people to donate hams and turkeys," Kim said.
Kim even enlisted the help of some boys from the local junior high.
"We're helping this family take in some widows and some people who don't have husbands, or some some single people," one of the boys said.
The boys said they had a great time setting up tables and chairs and decorating.
"It feels good to serve," another boy said.
Kim said there's really no other way she would have liked to spend her Christmas Eve.
The community also donated gifts for the moms and their kids.
This is the first feast Kim has ever hosted, but it likely won't be the last time she serves those in need.
"That is what Christmas should be about, opening our hearts and our doors," Kim said.
In all, 29 people will be joining Kim's feast.
E-mail: abutterfield@ksl.com
×
Most recent Utah stories