Estimated read time: 2-3 minutes
This archived news story is available only for your personal, non-commercial use. Information in the story may be outdated or superseded by additional information. Reading or replaying the story in its archived form does not constitute a republication of the story.
Carole Mikita Reporting On the day presidential candidate Mitt Romney travels to Utah for fund-raising events, his faith is once again an issue on the national scene.
Janet Langhart Cohen on The Today Show: "If you understand the Mormon faith, up until 1978 an interracial marriage, the Mormons would have considered a sin."
That interview with former Secretary of Defense William Cohen and his wife, Janet Langford, who are on a book tour, took place on "The Today Show." Matt Lauer asked their opinions on presidential candidates. Mrs. Cohen was giving her impression of Mitt Romney.
Every time Mitt Romney's name surfaces on television, radio, the Internet or in newspapers, so does his faith. The experts say it's because the majority of Americans don't know what Latter-day Saints believe.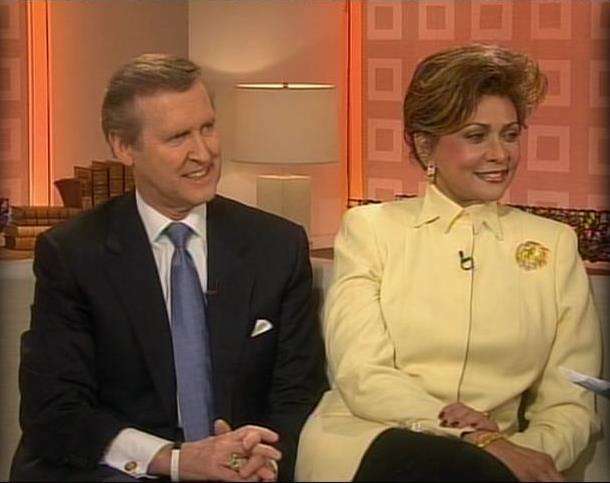 The latest statements about Mitt Romney's faith came from Janet Langhart Cohen, former television personality and wife of former Senator and Secretary of Defense William Cohen. When asked about presidential candidates, she volunteered her opinion about Romney's religion.
Janet Langhart Cohen: "I hate to talk about anybody's faith, but if you understand the Mormon faith, up until 1978 an interracial marriage, the Mormons would have considered a sin...They would have considered me as an African America cursed, that God didn't hear my prayers."
Darius Gray, Author & Founder of the Genesis Group: "No, it was not deemed as a sin, it was illegal. It was against the statutes of the State of Utah at the time. However, it should be considered that 30 states in the United States of America had similar statutes."
Former journalist and long-time Latter-day Saint Darius Gray says Utah abolished its anti-miscegenation laws four years before the other states. As for God not hearing African Americans' prayers...
Darius Gray: "That offends me greatly. God has always listened to everyone, regardless of race or ethnicity or gender, and it troubles me that Mrs. Cohen would have that attitude."
Misinformation about the faith, he says, is surfacing regularly in stories about Mitt Romney's candidacy. What bothers him most?
Darius Gray: "The unfairness of it, and it's based on ignorance. People don't know the facts and they are making assumptions. If you're going to make a statement on national television, get your facts straight."
Gray agrees with some in Romney's camp that say he should give a speech about Mormonism as John F. Kennedy did about the Roman Catholic Church in 1960.
Gov. Romney is in Salt Lake this evening for a fund-raiser. He travels to St. George tomorrow for a similar event.
Today is Romney's first stop in Utah since making his run for the White House official.
He has a reception and fundraiser tonight at the Grand America Hotel.
×
Most recent Utah stories