Estimated read time: 4-5 minutes
This archived news story is available only for your personal, non-commercial use. Information in the story may be outdated or superseded by additional information. Reading or replaying the story in its archived form does not constitute a republication of the story.
WEST VALLEY CITY -- It's been two weeks since anyone last saw Susan Powell. Now police are questioning why her husband, Josh Powell, put several hundred miles on a rental vehicle just days after she went missing.
According to the Deseret News, Josh Powell rented the car shortly after police seized his minivan to search for evidence. The rental was returned just 24 hours later with hundreds of miles put on it.
The Deseret News also reports that there is no GPS data stored in the car, so there is no way to track where it went. The only person who would know that is Josh Powell, and he is still not being very open with police.
Josh Powell leaves the state
Over the weekend, Josh Powell, who police say is the only person of interest in the case, left Utah.
Police said they didn't know Josh Powell had decided to leave Utah and head to Washington state to be with his family until after the fact. They also said he was not under arrest and could come and go as he wished.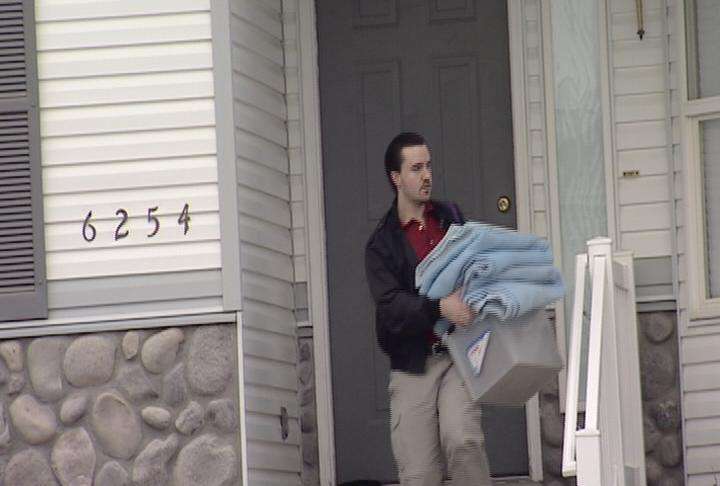 West Valley City police Capt. Tom McLachlan said, "So far he's given us no indication that he really is a flight risk. He was very free in his communication with his neighbors, who called us, that he was going Washington, the state of Washington, where his family is located."
Josh told friends he couldn't handle all of the attention he's had since Susan's disappearance.
Neighbor John Hellewell said, "He just told me he needed to get away from all the press and publicity. He wants to keep his kids away from it."
The media attention followed Josh to Washington. Josh attended a vigil for Susan last night, but he refused to speak with reporters. Susan's parents told reporters they were surprised to see Josh there and believe he knows more about what happened to her than he has told police.
Charles Cox, Susan Powell's father, said, "I'm just hopeful and just kind of waiting for something to change and some good news. I could use some good news."
He went on to say, "I don't know. Until we get some solid information about what really happened that night, that morning, that day, boy, where would we start? The issues are kind of confused right now, and we're just looking for answers."
Over the weekend, our photographers captured friends or family members moving large items out of the Powell home in West Valley. Friends say Josh told them he lost his job as a computer programmer for a trucking and warehouse company, and is no longer going to be able to pay his house payment.
Police would like to question Josh again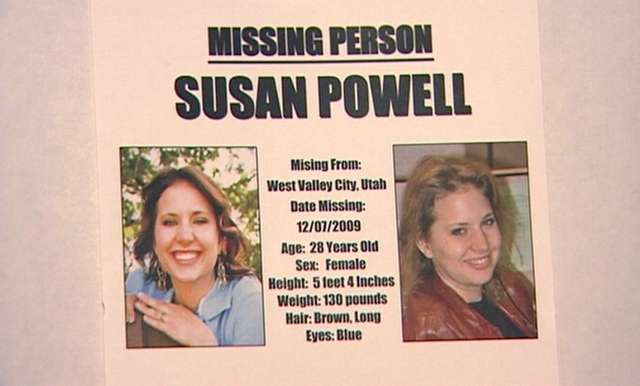 There's no word on when he will be coming back to Utah, but police say they would like to interview him again soon.
McLachlan said, "Our contact, as far as the police department goes, has been limited by his association with his retaining an attorney, so that slows things down. It delays things."
Police said an anonymous donor is offering a $10,000 reward for any new information in the case leading to Susan. If anyone has any information about Susan Powell, you're asked to call the West Valley City Police Department at 801-840-4000.
Josh Powell's father speaks out
Steven Powell told The Salt Lake Tribune on Sunday from his home in Puyallup, Wash., that the investigation into Susan Powell's disappearance has turned his son, Josh Powell, into a scapegoat.
"The whole thing has just turned into a vilification of Josh and it will turn into a vilification of me, my ex-wife and my other kids," Steven Powell said through the partially open front door of his home. "I'm not making any statement because it doesn't matter how benign it is or how supportive it is. Somebody will twist it around."
Susan Powell was last seen on Dec. 7, when Josh Powell says he left their suburban home in West Valley City about 12:30 a.m. to take their two boys, ages 2 and 4, camping in freezing conditions.
She was reported missing the same day when she failed to show up for her stockbroker job and her children were not dropped off at day care.
------
Compiled with information from Jennifer Stagg, Marc Giauque, Shara Park and The Associated Press.
×
Related stories
Most recent Utah stories