Estimated read time: 2-3 minutes
This archived news story is available only for your personal, non-commercial use. Information in the story may be outdated or superseded by additional information. Reading or replaying the story in its archived form does not constitute a republication of the story.
SALT LAKE CITY -- If you've been to a Jazz game or local college basketball game during the last 12 years, there's a good chance you've seen Jane Petty. If the name isn't familiar, her halftime routine certainly is.
Petty spends most of her evenings reading or doing crossword puzzles. But turn on the spotlight, put on her silver hat and turn up the music, and this 93-year-old becomes one groovy great-grandmother.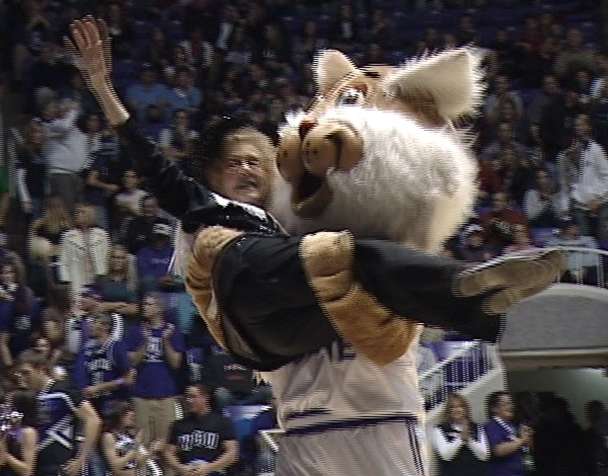 "It makes me feel good," Petty says, but she's not sure if it makes her feel any younger.
"I don't know. I don't think anything will make you feel younger when you're 93," she says.
Petty grew up in North Dakota. In high school she played basketball, tennis and was a cheerleader, but she never danced.
Not long after moving to Provo, Jean's Golden Girls was formed. At age 81, Petty signed up. Now, after 12 years, the 5-foot dancer still steals the show.
"I don't get nervous at all when there's a game," Petty says. "There could be 30,000 people out there, and it doesn't bother me. But don't ask me to get up in church and give a talk, will you?"
"I think she's incredible," says Daneen Wake, with Jean's Golden Girls. "I hope I'm still full of life when I'm 93."
"She gets such a big reaction. Everybody loves her!" says Terri Dixon, who is also a member of Jean's Golden Girls.
The biggest reaction of all comes at the end when Petty does the splits.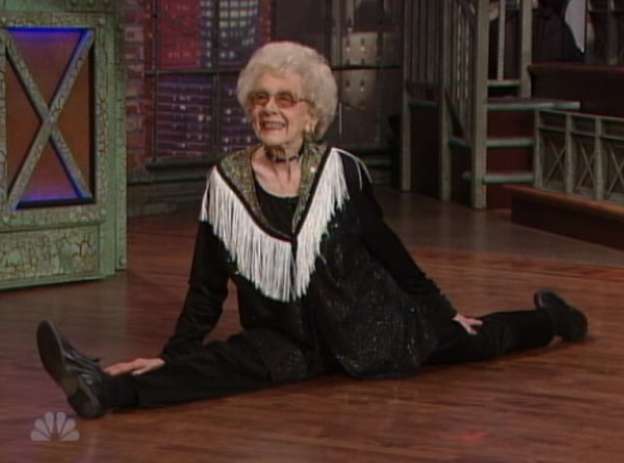 "When I was 85, one of the girls said, 'How can you kick so high?' And I thought it's easier to go down then it is to go up, so I tried it and got 2 inches from the bottom, and tried again and went all the way down," Petty says. "I could have been doing it all these 80, 90 years!"
So, Petty making up for lost time as Jean's Golden Girls travel all over the country, and she has a secret for staying so young at heart.
"First thing I do when I get up in the morning is I have a whole bunch of jokes," Petty says. "I read one and laugh, and the rest of the day I can handle what happens."
Like any 93-year-old, Petty does feel her age sometimes.
"I have aches and pains all over the place," she says, "but what the heck? You have to roll with the punches."
Petty is a widow and the mother of four children, 27 grandchildren and 45 great-grandchildren.
The next scheduled appearance with Petty and Jean's Golden Girls is Jan. 16 at BYU.
E-mail: kaiken@ksl.com
×
Most recent Utah stories