Estimated read time: 2-3 minutes
This archived news story is available only for your personal, non-commercial use. Information in the story may be outdated or superseded by additional information. Reading or replaying the story in its archived form does not constitute a republication of the story.
UTAH COUNTY -- An avalanche warning is being issued for all of Utah's popular backcountry locations this weekend. Forecasters believe the snowpack is unstable and people could trigger a slide if they are not careful.
Forecasters say there have been human-triggered avalanches in Utah every day for the past six days and fear the danger will go up over the weekend with more people heading to Utah's backcountry.
The avalanche season is upon us and Friday in Provo Canyon, the highway was shutdown at times, as crews began avalanche control to prevent any snowslides from reaching the road.
Related:
And for the first time this season, Utah's Avalanche Center is issuing a warning in the backcountry.
Brett Kobernik, an avalanche forecaster for the Utah Avalanche Center, says, "We're at a considerable danger -- which is not the highest danger rating -- but it is when most accidents happen, and we feel that with how touchy things still are, we're concerned with folks getting caught this weekend."
The storm from last weekend, along with warmer temperatures this week, have created the possibility for unexpected slides.
Kobernik says, "There's an exceptionally weak snow pack that formed early in the season from early season snows and now we've added a bunch more weight on it last week and it's just overloading this house of cards that we're trying to stack a brick on top of basically right now. And it's going to remain touchy for a few more days at least."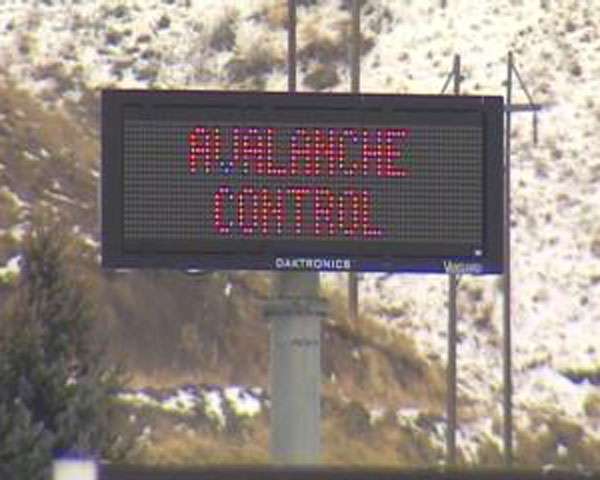 The warning is mostly statewide, from Logan, south along the Wasatch range, into the western Uintas, the Skyline drive in Central Utah and the La Sal Mountains outside of Moab.
Kobernik says, "We are anticipating quite a few people getting out this weekend and again, we feel that they could get lured into the lure of the fresh powder this weekend and get on the slopes that they maybe know better to not get on to."
The avalanche danger is expected to remain at this same level for the next several days in the backcountry.
E-mail: spenrod@ksl.com
×
Related links
Most recent Utah stories