Estimated read time: 2-3 minutes
This archived news story is available only for your personal, non-commercial use. Information in the story may be outdated or superseded by additional information. Reading or replaying the story in its archived form does not constitute a republication of the story.
Alex Cabrero ReportingAnother funeral taking place today had nothing to do with the Trolley Square shootings but was just as tragic. Michelle Williams and two of her children were buried this afternoon, a week after a drunk 17-year-old slammed into their car.
It's been a tough week for Christopher Williams and his son, Michael. His other son, six-year-old Sam, is still in the hospital after that crash and couldn't make it to the funeral, but it seems like almost everyone else did.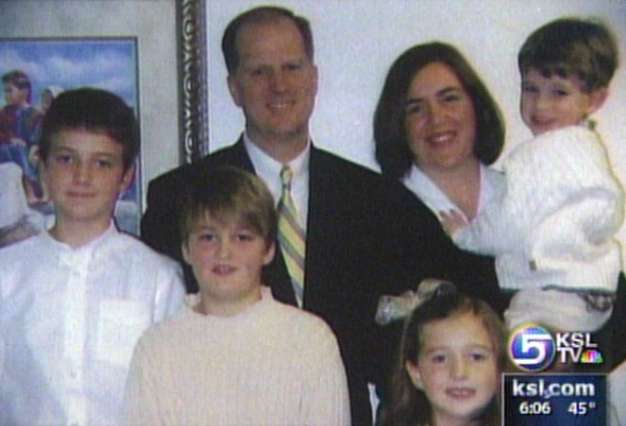 Thomas Meecham: "We're all here to pay tribute to the family."
In a week full or tears and grief, Christopher Williams has stayed strong.
Thomas Meecham, Williams' Cousin: "He's a true example to all of us how a true Christian should react in a time of tragedy."
It doesn't get much more tragic than what Williams has been through. Last Friday night a 17-year-old teenager crashed into his car, killing his pregnant wife Michelle, his 11-year-old son, Ben, and his nine-year-old daughter, Anna. Police arrested the teenager for drunk driving, but Williams wasn't angry.
Thomas Meecham: "At the scene of the accident he already had decided to forgive. He didn't know who was in that car. He was concerned for them."
Today, though, is all about his family and their funeral. First his daughter, followed by his son, and then his dear wife; one by one they were taken to the cemetery.
Natalia Christensen, Family Friend: "It was a very nice service. They shared a lot of memories and touching things, and I think it's very sad because of the kids. There was a lot of children in there."
There's no easy way to explain this tragedy to children. You just tell them something bad happened. But like the family has said before, it's OK to smile because they believe they'll see them again someday.
Thomas Mecham: "It was a tremendous tribute to Michelle, Ben and Anna."
Cameron White, the 17-year-old Skyline High School senior who hit the family, is in juvenile detention. Prosecutors are deciding if he will be charged as a juvenile or as an adult. He could face three, or if prosecutors count the pregnancy, four charges of vehicular homicide.
×
Most recent Utah stories