Estimated read time: 2-3 minutes
This archived news story is available only for your personal, non-commercial use. Information in the story may be outdated or superseded by additional information. Reading or replaying the story in its archived form does not constitute a republication of the story.
SALT LAKE CITY -- This holiday season, giving of your time can mean more to those in need than simply giving money. Saturday, more than 30 photographers did just that by taking pictures of families who otherwise couldn't afford to sit for family portraits.
A picture can do more than say a thousand words -- it can bring some holiday cheer to families in need. That's what it did Saturday at Studio 600, as photographers from all over the valley set up 12 different stations and took pictures as part of a worldwide event called Help-Portrait.
From noon to 6 p.m., roughly a 100 people walked away with up to 10 professional portraits.
"We walk them through the process of a professional photo shoot, making them feel special, making them feel warm and loved," said Dave Brewer, the event coordinator.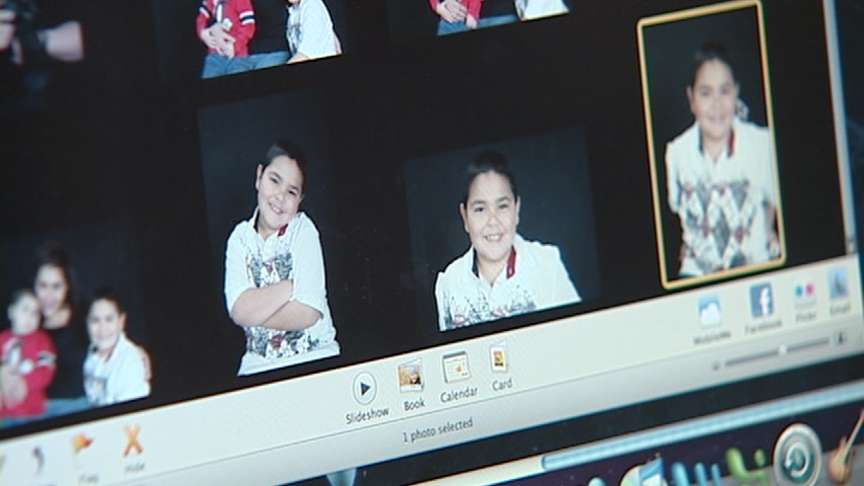 Photographers and volunteers welcomed people at the door, helped with makeup and music and worked to make the whole experience a great holiday memory.
"Basically we're all out here to try and make less fortunate people feel special for Christmas," said photographer Megan Bradley.
Special -- that's how Samuel Carter felt. He said he came in because he hasn't had a picture taken in a long time. "Just having that, keep it, try to keep it with me always, put it in a safe place," said Carter.
The whole event was free, depending only on the kindness and charity of those who have something to give.
"I want to give back for Christmas, and as a starving artist I don't have a whole lot of money that I can give, but I have a camera and some skills I've been working on for a while so if that can help someone have a better Christmas or a better holiday, I'm there," said Bradley.
This is the first year for Help-Portrait but the coordinator said he hopes to make it an annual event.
There were also tables of clothes set up that people could sort through and take what they needed. Those donations came from East High School's clothing drive.
E-mail: lprichard@ksl.com
×
Related links
Most recent Utah stories