Estimated read time: 2-3 minutes
This archived news story is available only for your personal, non-commercial use. Information in the story may be outdated or superseded by additional information. Reading or replaying the story in its archived form does not constitute a republication of the story.
FRESNO, CALIF. -- The BYU men's basketball team is preparing to see a familiar face Saturday night against Fresno State. Steve Cleveland, the Head Coach of the Fresno State Bulldogs, was the head coach at BYU for eight years (1997-2005) before taking over at Fresno State.
Cleveland hired current BYU Head Coach Dave Rose as an assistant coach and recruited current Cougars Chris Miles, Jackson Emery and Jonathan Tavernari.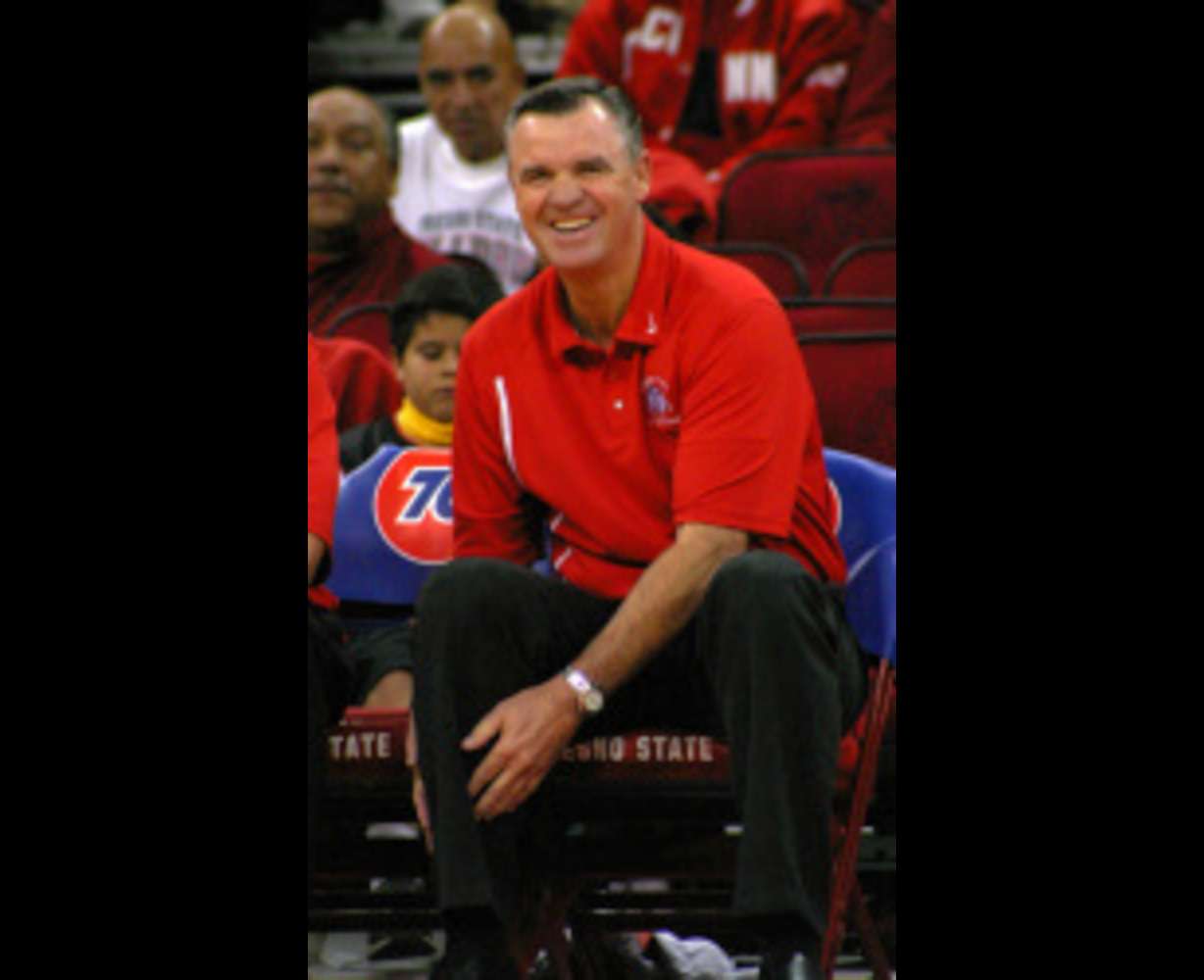 Miles is the only member of the team to play for Cleveland, but he said he doesn't expect that to be much of an emotional factor in the game.
"I don't know how emotional it would be, even if it were the year after (he left)," Miles said. "I think it'll just be fun. It will be good to see him."
Miles played for Cleveland as a freshman out of Timpview High School in Provo and said he had received his mission call and was preparing to leave when he found out that Cleveland was leaving for Fresno State.
Because Miles has played for Cleveland, he said he knows what to expect from the Bulldogs.
"From what we hear, we hear they're really talented players, long, athletic and experienced," Miles said. "It will be a really good challenge for us, being on the road."
---
He's a good friend. But once we get to the game, it'll be pretty normal.
–Dave Rose
---
Rose said that he and Cleveland are still very good friends and that Cleveland stopped by a few times to visit during Rose's battle with cancer. He also noted that although he expects seeing Cleveland to add some emotion to the experience, he doesn't expect that to carry into Saturday's game.
"He's a good friend. I think he's a really good coach, and he's got a really good team," Rose said. "But once we get to the game, it'll be pretty normal."
Fresno State (4-4) enters the game on a two-game winning streak, bouncing back from a four-game losing streak earlier in the season. The Bulldogs boast a solid front line, with two forwards, Paul George and Sylvester Seay, averaging 17 points each per game. Bulldog center, Greg Smith, also averages double digits in scoring with 11.3 points per game.
Tipoff is at 8:00 p.m. at the Save Mart Center in Fresno. Saturday's game can be heard live on KSL Newsradio 102.7FM/1160AM and KSL.com beginning with the pregame show at 7 p.m.
×
Most recent Utah stories