Estimated read time: 2-3 minutes
This archived news story is available only for your personal, non-commercial use. Information in the story may be outdated or superseded by additional information. Reading or replaying the story in its archived form does not constitute a republication of the story.
SALT LAKE CITY -- Thousands of barrels of nuclear waste are loaded on a train that's about to leave the East Coast for Utah. Gov. Gary Herbert he has concerns, and opponents are threatening to go to court.
The waste is depleted uranium from a federal cleanup in South Carolina; almost 15,000 barrels in all and three big trainloads eventually.
It's headed for the EnergySolutions landfill about 70 miles west of Salt Lake City in Tooele County. The company says the depleted uranium is only slightly radioactive and well within the limits it has been allowed to handle before. It promises to entomb the barrels in concrete-grout and cover them with several layers of clay, soil and rock.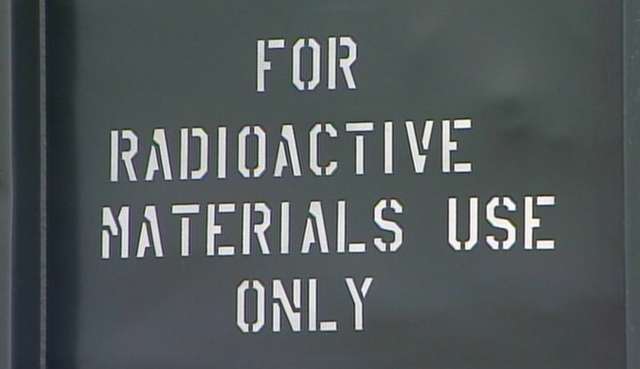 EnergySolutions Vice President Jeffrey Gardner said, "It's very stable and very safe. What we do makes this a stable, safe final resting place for the material."
"What we've put in place is the safest way of dealing with depleted uranium known to man," said EnergySolutions President Val Christensen.
---
When it comes in it actually, probably meets state regulations, but as the years go on, it gets hotter and hotter and hotter.
–Claire Geddes with HEAL Utah
---
But opponents disagree. They say the depleted uranium is unlike most waste because it will get more radioactive over thousands of years.
Claire Geddes, with HEAL Utah said, "This is the same thing we saw in the '50s with the testing. Utah seems to be the sacrificial lamb. And as long as we have public officials that will go along with that, we are going to be dumped on."
---
Anything you have that's disintegrating, becoming hotter over time, ought to cause us concern.
–Utah Gov. Gary Herbert
---
The governor said he was concerned about the barrels and is looking into it. He said, "It may be that my best efforts would be to work with EnergySolutions and see if I can get them to voluntarily take them someplace else or delay until our own radiation control board has a chance to look at our own review of the situation."
Opponents say state regulators dropped the ball already by not taking a strong stance with the federal government.
Geddes said, "They've turned into facilitators. They're not regulators. They're facilitators."
"We've made our position known. We've gone on the record saying we're concerned about depleted uranium."
Geddes also said, "What it is, is legal bribery when they can give campaign contributions to your senators, your governor, and an unlimited amount."
"I haven't received any money," Herbert said. "We been wise and prudent in how we've dealt with EnergySolutions.
Federal officials say the first trainload is scheduled to depart South Carolina mid-week next week.
E-mail: hollenhorst@ksl.com
×
Related stories
Most recent Utah stories