Estimated read time: 3-4 minutes
This archived news story is available only for your personal, non-commercial use. Information in the story may be outdated or superseded by additional information. Reading or replaying the story in its archived form does not constitute a republication of the story.
SALT LAKE CITY -- We've saw them at "Twilight" in Salt Lake last month; Ikea in Draper back in 2007; and most recently at the new Chick-Fil-A restaurant in Riverdale near Ogden.
"I'll do anything for free chicken," Ogden resident Darren Rhodes said.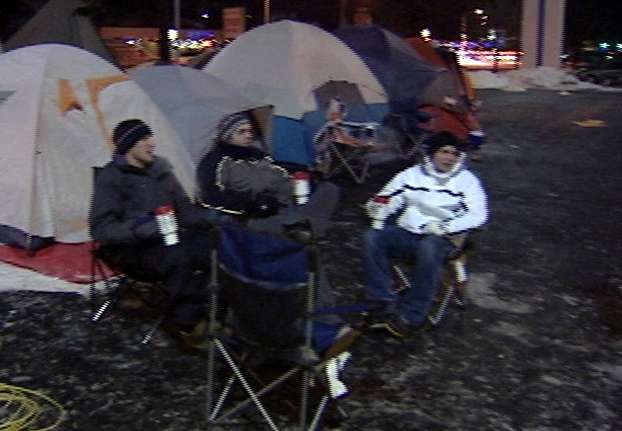 Rhodes was one of almost 100 people camping out Wednesday night to be among the first at the new Chick-Fil-A.
The restaurant was offering the first 100 customers through its door free meals for an entire year, but only one meal a week. That breaks down to 52 free meals at a value of about $350 a person, according to Terry Crook, a Chick-Fil-A manager in Utah County.
"It's just a fun way to get the message out that: Hey, we're doing something big for our grand-opening," Crook said.
Chick-Fil-A is just the latest business opening to long lines. Last month, In-N-Out Burger opened in Draper. Lines are still long at that location. In fact, long lines seem to be forming all over Utah for similar events.
"At a non-conscious level, all of us try to follow the crowds; and when consumers see so many other consumers standing outside, they feel this is a great product," said Arul Mishra, who is an assistant professor of marketing at the David Eccles School of Business.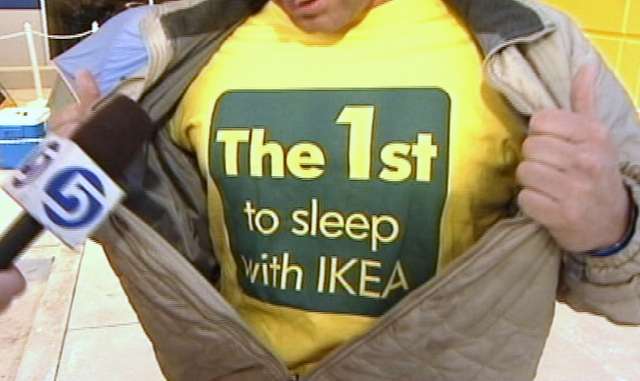 Mishra said there are two reasons why people camp out for events, like Black Friday shopping deals, IKEA or In-N-Out. The first reason is people are excited to get something for free.
"When you offer something free, people think, 'I am not giving up anything, but I'm getting something free.' So they start overestimating the actual value of the product, and that's why you see people going overboard," Mishra said.
She said the second reason is people want to be first to see or do something considered cool. Examples include waiting in line for the new "Twilight" movie, Sarah Palin's autograph at a Salt Lake City Costco earlier this week or the new iPhone at Apple stores.
"They want to be the first people to go out and form their own evaluations and opinions," Mishra said. "They have this self-image that they think of themselves as innovators or early adopters. They usually think of themselves as experts on whatever it is they're waiting for, and they want to be among the first to acquire or have this product so they can go out and tells others."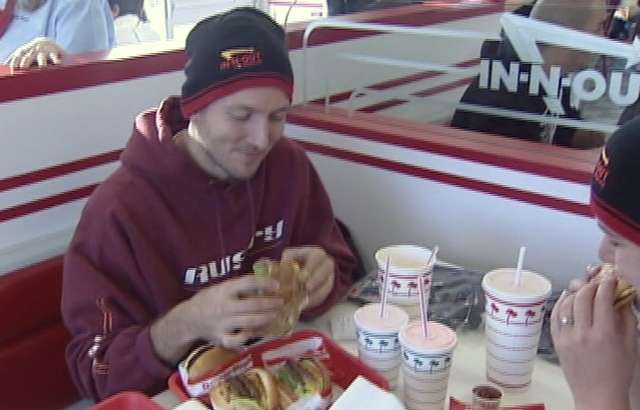 Mishra said companies know this, which is why they'll offer a limited amount of something for free. That creates a sense that the free product is valuable.
"Consumers think that if people are standing in line to buy this product, what if it's all sold out before they can get to it?" Mishra explained.
Companies also know the media will cover stories like these, thus creating an even bigger buzz.
"It is actually great publicity for the company," Mishra said. "Some of the free products they are giving away to consumers are far less in value to the actual publicity that they gain from these kinds of people standing in long lines."
Mishra also said social networking sites, like Twitter and Facebook, makes the buzz almost instantaneous. She feels that creates even more excitement about the urgent feeling for waiting in line.
E-mail: acabrero@ksl.com
×
Most recent Utah stories