Estimated read time: 2-3 minutes
This archived news story is available only for your personal, non-commercial use. Information in the story may be outdated or superseded by additional information. Reading or replaying the story in its archived form does not constitute a republication of the story.
WASATCH FRONT -- State agents busted a chop shop ring on the Wasatch Front Tuesday -- an operation responsible for stealing cars, then selling parts for a lot of cash.
Agents said it was a pretty sophisticated ring that bolstered business with insurance fraud. They haven't arrested anyone yet, but the agents said they know who they are looking for.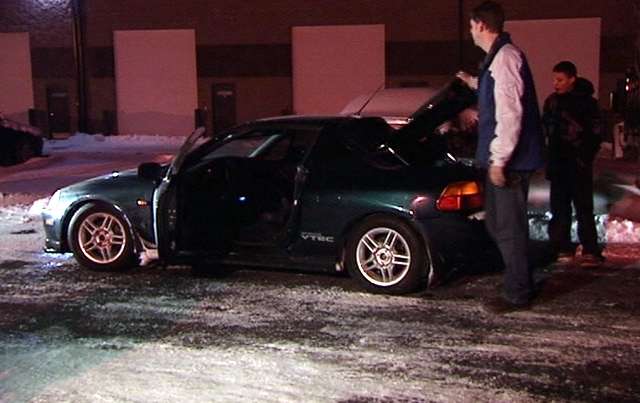 Before the big bust, Thayne Christiansen thought he lost his baby forever. It was a custom Honda Del Sol, stolen Monday night.
"I am ecstatic! I cannot believe [it]. It's amazing," Christiansen said. "I got in at the perfect time. The time they stole it is the day before they got busted. So, they didn't even have time to tear anything out or take anything out of the car."
The Utah Motor Vehicle Enforcement Division served three search warrants Tuesday and recovered loads of stolen items.
At a storage unit in Bountiful, officers found two motorcycles, four ATVs and the remnants of eight cars. In West Jordan they found five bikes, two cars, one skip loader and a flatbed trailer.
Most of the property was stolen, disassembled and sold as parts. But this ring was also involved in a type of insurance fraud called "owner give up."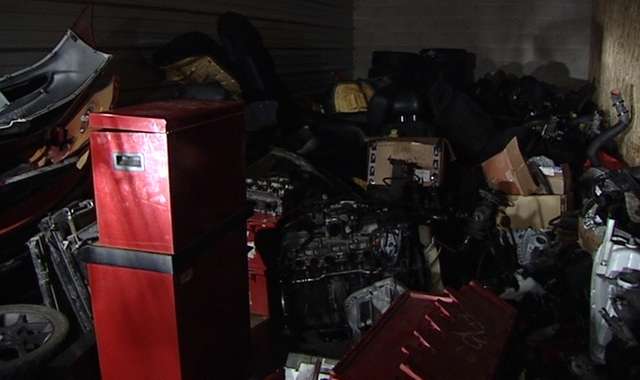 "They've just taken vehicles that friends, or they find out through word-of-mouth, that they're willing to take your vehicle, get rid of it, so that you can report it to your insurance as being stolen," explained Armand Glick, with the Utah Division of Insurance Fraud.
Glick said this is becoming quite common for people who can't make the payments on their car. In fact, 20 percent of his division's caseload is owner give-ups
"Last year, we just had a couple owner give-ups," Glick said. "This year, we're averaging four a week that are getting sent to the insurance fraud division for investigation."
State agents arrested the ringleader, Cody Yelsma, for similar crimes earlier this year. Now, the six people involved will likely also go to jail.
The suspects will face a long list of felony charges. Both investigative agencies will hand over their cases to the district attorney's office.
E-mail: ngonzales@ksl.com
×
Most recent Utah stories