Estimated read time: 1-2 minutes
This archived news story is available only for your personal, non-commercial use. Information in the story may be outdated or superseded by additional information. Reading or replaying the story in its archived form does not constitute a republication of the story.
SALT LAKE CITY -- Utah's Lt. Gov. Greg Bell and the Utah Commission on Volunteers have teamed up with the Utah Volunteer Center Association to launch a new volunteer opportunities database.
The site www.volunteers.utah.gov is the first statewide volunteer website that will bridge the gap between Utahns who want to volunteer and the non-profit community organizations that need them.
"Volunteerism is the lifeblood of our state and provides significant economic and social value for our citizens and communities," said Bell. "As the No. 1 volunteering state in the nation for four years running, we all know the value of volunteering. It's part of our culture, who we are, and one of the reasons we, as a state, are better able to weather the current economic storm."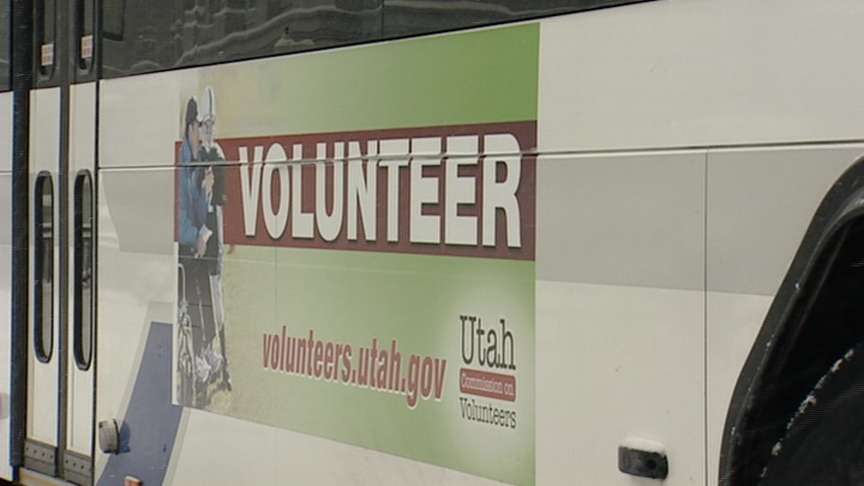 The ongoing economic crisis has caused many non-profit organizations in Utah to slash budgets, cut programs and downsize staff. Many organizations are in dire need of volunteers to help where possible.
Shar Lewis, Utah Commission on Volunteers executive director, said, "For those who want to help, there are thousands of volunteer opportunities currently listed on the site representing over 700 organizations. Those opportunities reach communities all over the state."
For more information on the Commission on Volunteers and various volunteering opportunities across the state, [CLICK HERE].
×
Related links
Most recent Utah stories