Estimated read time: 2-3 minutes
This archived news story is available only for your personal, non-commercial use. Information in the story may be outdated or superseded by additional information. Reading or replaying the story in its archived form does not constitute a republication of the story.
Sandra Yi reporting A tragic ending today, to a 2- day search for a missing hiker. The body of 29- year old Micah Clark was found.
Authorities believe Clark fell to his death, in what appears to be an accident.
Micah Clark's mother told a family friend this morning that she was ready for anything.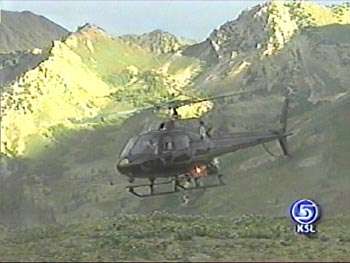 But news of her son's death just hours later, was something she could never have prepared for.
Renita Clark: "JUST GOING TO MISS HIM SO MUCH."
Search crews this afternoon found the body of 29 - year old Micah Clark, missing since Saturday. Clark was found near the old Catherine Pass trailhead, less than a mile from the command center at the Albion Basin. He had fallen about a hundred feet.
Aaron Kennard, Salt Lake County Sheriff: "IT APPEARS RIGHT OFF THE BAT THAT THIS IS A VERY TRAGIC ACCIDENT THAT HE WAS UP HERE DOING AS THE FAMILY AND EVERYBODY HAD SUGGESTED. HE WAS TAKING PICTURES AND GOT CAUGHT IN A VERY UNFORTUNATE SITUATION."
Micah Clark loved the outdoors. His family says he hiked often and took nature pictures. Searchers found camera equipment near the recovery site.
Vicki Topliff, Family Friend: "HE LOVED THE MOUNTAINS, HE LOVED PHOTOGRAPHY AND HE WAS UP HERE DOING WHAT HE LOVED AND THEY ARE PEOPLE OF GREAT FAITH AND THEY KNOW WHERE HE IS NOW AND THAT'S A GREAT COMFORT."
Clark told friends he was going for a hike Saturday. His family grew worried when he failed to show up for work Monday morning.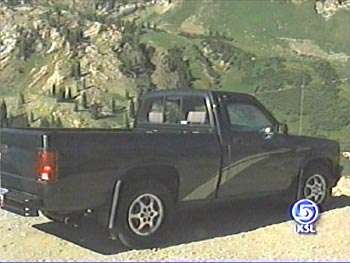 His car was found parked outside the Alta ski resort. He had taken his G-P-S and cell phone.
Searchers from five counties had looked for Clark for two days. His family is grateful for their efforts.
Renita Clark, Micah's Mother: "AND WE KNOW THAT MICAH BECAME PART OF THEIR FAMILY AS THEY SEARCHED FOR HIM AND THEY HAD HOPED LIKE US FOR A RESCUE INSTEAD OF A RECOVERY AND IT'S BEEN DEVASTATING FOR ALL OF US
It's unknown right now when Clark died, or the cause of death. But authorities believe the fall killed him instantly. A family friend said the Clark's take comfort knowing he died doing what he loved to do.
×
Most recent Utah stories