Estimated read time: 2-3 minutes
This archived news story is available only for your personal, non-commercial use. Information in the story may be outdated or superseded by additional information. Reading or replaying the story in its archived form does not constitute a republication of the story.
Shelley Osterloh Reporting Salt Lake City officials say they've received hateful e-mails directed at the Bosnian community.
Today Mayor Rocky Anderson invited Bosnians to meet him at a local restaurant to assure them they are safe and welcome in Salt Lake City.
Some Bosnians said they are worried about a backlash. Some said they are embarrassed by the actions of this one young man and they hope people will not judge them all by his actions.
The restaurant Bosna was packed with Bosnian immigrants who listened as Mayor Anderson and City Police Chief Chris Burbank tried to counter the hateful words of a few.
Chris Burbank, SLC Police Chief: "There have been a lot of very hateful e-mails, correspondence coming to my office and mayor's office and different people in the community. But we haven't seen any of that acted out, thankfully."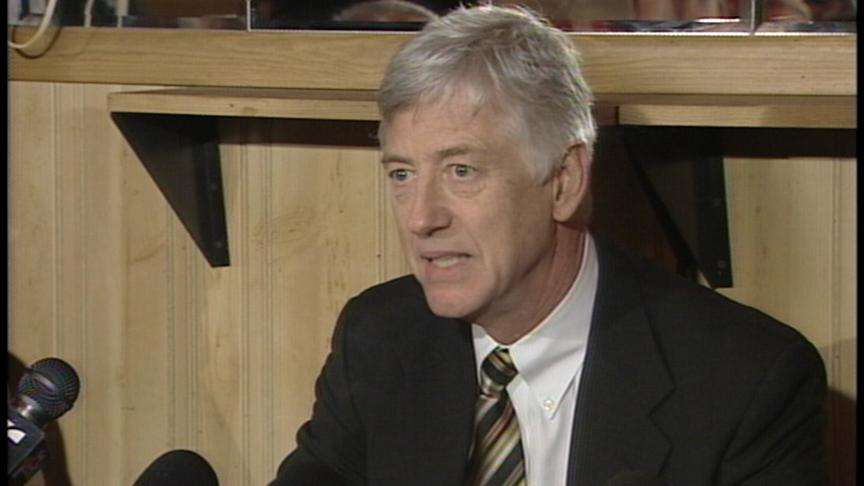 Salt Lake City Mayor Rocky Anderson: "The Salt Lake community has been proud always to welcome refugee families here to lend a hand in any way we can."
But some Bosnians I spoke with say the shooting at Trolley Square has shamed them.
Mirza Tatarevic: "Some people might look at us a little differently. But this is the act of one person. They shouldn't judge the whole community."
I asked each of them if they were able to leave behind their differences after a bloody civil war and get along with each other here in Utah -- Muslims, Serbs and Croats.
Aladin Duzan: "Very well. Because everybody came here for one reason, that's to start a new life, start all over and forget what happened there."
Aida Duzan: "To forget the past and move on. To get educated, to get a better life here. And now that we came here and something like this happened, it's just horrible, just horrible."
Ilijas Horozovic: "I moved here because I want to keep my family together and be happy."
The Bosnian ambassador to the United States told the group Bosnians came to America to escape the pain of violence, and he expressed sympathy for the victims.
Bisera Tukovic, Bosnian Ambassador to the U.S.: "We lost 200,000 people in Bosnia. If anybody can understand then Bosnians should understand pain and suffering of people who lost dear ones."
Bosnians I spoke with say they have been welcomed and feel safe here. There are about 7,000 Bosnians in Utah --- about 2,500 of them came through the Refugee Settlement program -- most about 10 or 11 years ago.
The Trolley Square shooting hasn't tainted the feelings of most Utahns about Bosnians. In an exclusive Survey USA poll, 70-percent feel the shootings make no difference.
Five percent even have a more positive opinion of Bosnians. 22-percent, however do have a more negative attitude.
Nearly eight of ten Utahns say Bosnian immigrants do not pose a threat to the community. 13- percent, feel ... they DO.
×
Related links
Most recent Utah stories