Estimated read time: 2-3 minutes
This archived news story is available only for your personal, non-commercial use. Information in the story may be outdated or superseded by additional information. Reading or replaying the story in its archived form does not constitute a republication of the story.
Ed Yeates Reporting They don't do it in this country, so people are going to China to get stem cell transplants. Utahns are among them. A 16-year-old girl returned home Monday, and a 23-year-old Layton man gets back this Saturday.
What are they hoping for?
While the issue of stem cell transplants remains embroiled in controversy in this country, it's not even a debate in China. In fact, surgeons there have been transplanting the cells in a variety of patients for some time now.
Earlier this year, we introduced you to Kirk Green. A snowmobile accident left him a quadriplegic two years ago. He went to China for the injection transplant, not expecting some pronounced miracle, but hoping only to regenerate some new muscle strength and mobility.
Chinese surgeons say it takes at least six to eight months to see any convincing changes. But Kirk, who is still there, already notices some differences. His dad sees them, too.
John Green, Kirk's Dad: "When he got there, he could not scoot on a mat, maybe an inch is all. And by the middle of the third week, he could push himself right off it."
Is it the stem cells alone, or a combination of the transplant, acupuncture and stringent physical therapy?
John Green, Kirk's Dad: "He's gotten stronger in the month that he was there than the six months that he was here, so there's got be something working there."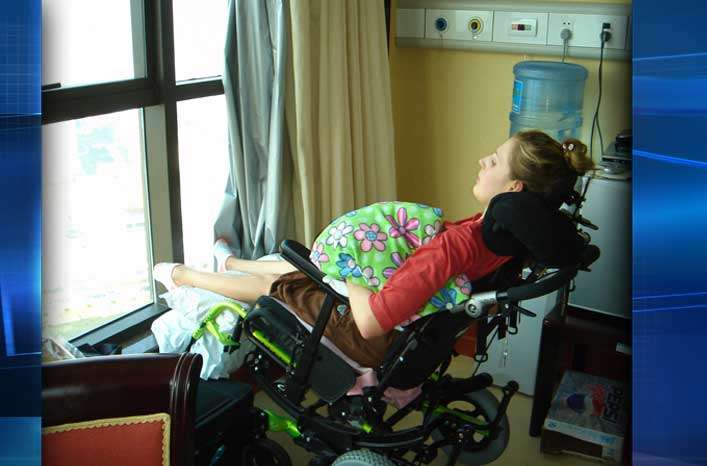 16-year-old Tori Schmanski, who has a severe brain injury from a car accident, returned home on Monday. She also had her transplant in China, but at a different hospital. Will the stem cells improve her condition, which is different from Kirk's?
Kirk will continue doing extensive rehab when he gets back, much like he was doing here before going to China. Both families are convinced the stem cell therapy will work, if only in small steps over many months.
John Green, Kirk's Dad: "That's a leap of faith to go to China. That's really out of my comfort zone. But when we got there, after two days, I knew he would be fine."
If changes are convincing in the months to come, Kirk will go back to China for a second stem cell injection. While improvements vary from patient to patient, all those who've had transplants so far have experienced at least a 25-percent improvement in the first six to eight months.
×
Related links
Most recent Utah stories