Estimated read time: 2-3 minutes
This archived news story is available only for your personal, non-commercial use. Information in the story may be outdated or superseded by additional information. Reading or replaying the story in its archived form does not constitute a republication of the story.
Carole Mikita Reporting As the community mourns this tragedy, religious leaders are offering their condolences and prayers.
This tragedy personally touched this group. One told me his mother and sister were at a Trolley Square restaurant last night during the shootings, while another went to the hospitals this morning to comfort the victims and their families. They are all offering words of healing.
Special prayers were offered at Mass today for all involved in last night's tragedy. Catholics will establish a special shrine in the Cathedral where everyone is welcome.
Father Joseph Mayo, Catholic Diocese of Salt Lake City: "In the days and weeks ahead as the community continues to mourn the tragic loss of all of these beautiful people whose lives were suddenly taken from them."
Rabbi Benny Zippel with the Chabad Lubavitch of Utah offers his blessings to the victims and their families.
Zippel said "Faith begins where knowledge ends. What transpired last night at Trolley Square is something that clearly defies any kind of logic, any kind of explanation, and that's where faith comes into play."
Bishop Carolyn Tanner Irish expressed her profound sadness, offering the prayers of all in her faith for the victims.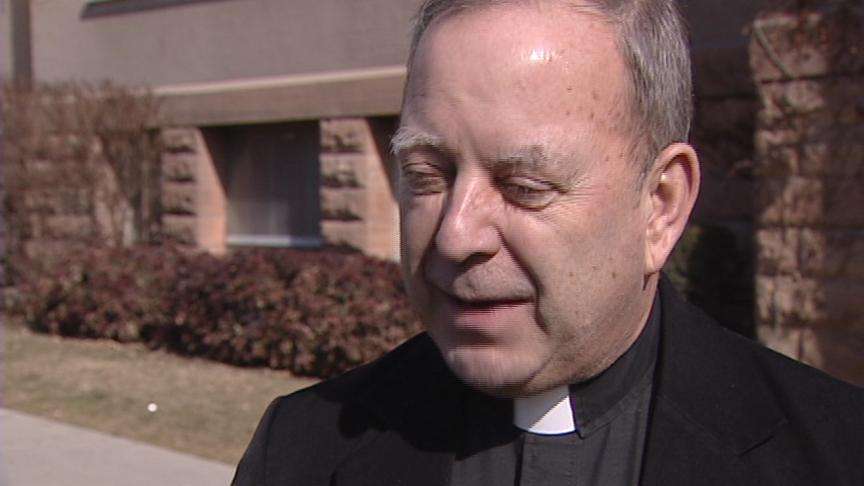 Bishop Carolyn Tanner Irish: "We pray also for the young man who murdered the innocent and who has also lost his life. We pray for his family in their sorrow.
Rev. Rick Lawson, Dean, St. Mark's Cathedral: "We will do whatever we can to help bring back the healing that we need, at this point in time."
Brian Hare-Diggs says God expects us to love even those we don't know.
Rev. Brian Hare-Diggs, First United Methodist Church: "People of all faiths can gather around the families and the victims, just simply to be with them and to give them a shoulder to hang onto, to cry on."
From The Church of Jesus Christ of Latter-day Saints: "We are certain that through the atoning sacrifice and resurrection of the Lord Jesus Christ death is not the end and life continues in the hereafter. "We pray that his spirit will bring comfort, peace and healing at this time."
Elder Merrill J. Bateman issued that statement and is also offering grief counseling through LDS Family Services.
LDS Family Services (801) 240-1711
Also, leaders of a number of faiths are working on an interfaith community gathering, presumably for later this week.
×
Most recent Utah stories