Estimated read time: 2-3 minutes
This archived news story is available only for your personal, non-commercial use. Information in the story may be outdated or superseded by additional information. Reading or replaying the story in its archived form does not constitute a republication of the story.
Sandra Yi Reporting Christopher Williams: "My faith fortunately was very strong prior to this occurrence, and I can only say that it has been incredibly strengthened since then."
Faith and forgiveness is the theme as a grieving survivor talks about a crash that killed his pregnant wife and two children.
Christopher Williams, an LDS bishop, spoke to his congregation yesterday. But his first comments to reporters came today.
As Christopher Williams spoke to the media today, what really struck me was just how strong and composed he was. In fact, ever since Friday night he's been spreading a message of love and forgiveness.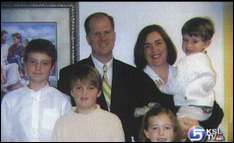 He said that on Friday night, as he was being pulled out of his car, he said he looked over his shoulder and could see that his wife and two children had died and at that moment he made a decision to forgive whoever was in the other car that hit them.
Christopher Williams: "My extended family has made an expression of love and an outreach of love to the family of the driver of the vehicle, and it has brought a lot of healing to I hope both sides."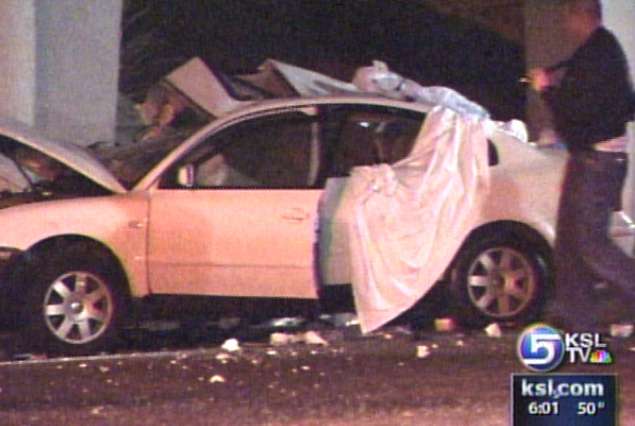 It was a 17-year-old boy who was in the other car, and he is suspected of drunk driving. Williams says that he and his family were on their way to get some food for their youngest son when the cars collided head-on.
Williams' wife, who was five months pregnant, died along with their 11-year-old son Ben and nine-year-old daughter Anna. His six-year-old son Sam is still in the hospital in stable condition. Williams' tells us that he has broken bones and is medicated, and that when the time is right he will tell his son what happened.
Williams, who is an LDS bishop, says that his wife of more than 18 years was an example of forgiveness and kindness and that this Valentine's Day he is asking that everyone do something on behalf of her and their children.
Christopher Williams: "We would invite you, if you are in a position, to extend a single act of kindness, a token of mercy or an expression of forgiveness. Would you do it by Valentine's Day?"
Williams also has a 14-year-old son who was not in the car on Friday night. He says that he is relying on his friends for support and for comfort.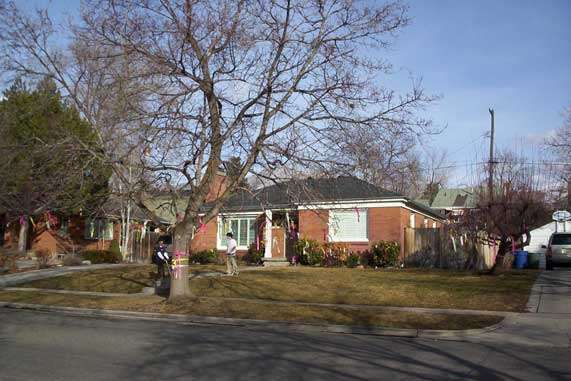 He says that his two sons would like to read messages and letters of what people are choosing to do to express love and kindness to others. If you would choose to, you can email your messages to williamsvalentine@myavant.com.
There is also a fund to help the Williams family at Zions Bank.
×
Related links
Most recent Utah stories